THE LATEST THINKING
The opinions of THE LATEST's guest contributors are their own.
Will Tlaib and Omar be Held Accountable?
Or will the media continue publishing biased "journalism?"
After congresswomen Rashida Tlaib and Ilhan Omar were barred from entering Israel, the media erupted with fury. The leading news outlets were quick to condemn President Trump and Israeli Prime Minister Netanyahu, insinuating that the two were virulent Islamaphobes.
But why aren't Tlaib and Omar subject to the same scrutiny?
Their trip was organized by Miftah, a self described "Palestinian Initiative for the Promotion of Global Dialogue and Democracy." However, a closer look reveals that Miftah is not the humanitarian organization it proclaims itself to be.
Once, they published an article alleging that "Jews [use] the blood of Christians in the Jewish Passover."
They've also published a neo nazi treatise entitled "Who Rules America: The Alien Grip on Our News and Entertainment Media Must Be Broken." Here is a paragraph from the hate filled document:
"The Jew-controlled entertainment media have taken the lead in persuading a whole generation that homosexuality is a normal and acceptable way of life; that there is nothing at all wrong with White women dating or marrying Black men, or with White men marrying Asian women; that all races are inherently equal in ability and character — except that the character of the White race is suspect because of a history of oppressing other races; and that any effort by Whites at racial self-preservation is reprehensible."
Miftah has even openly celebrated terrorism against Israel. In an article called "Let Us Honor Our Own," a Miftah contributor described the perpetrator of the Coastal Road massacre as a "Palestinian fighter." For context, 38 Israeli civilians were killed, including 13 children.
On top of that, they've honored Palestinian female suicide bombers, describing them as "a string of Palestinian women dedicated to sacrificing their lives for the cause."
What else can be expected when Miftah's founder, Hanan Ashwari, is a terrorist apologist? "You cannot somehow adopt the language of either the international community or the occupier by describing anybody who resists as terrorist," Ashwari said in an interview.
The mainstream media (perhaps deliberately) has failed to inform the public of Miftah's accusations of blood libel, endorsement of terrorism, and other forms of vile anti-semitism. First off, the organization has barely been mentioned in any of their articles. When Miftah does come up, the newspapers describe it as a "Palestinian organization" or a "Palestinian group."
Just think - if a Republican were to take a trip organized by a white nationalist group, would the media disregard it? Would they employ such watered down terminology? Instead of reporting the truth, the most prestigious news sources in the nation have focused their editorials and op eds on bashing Trump and Israel.
It is easy to decry Trump's rhetoric against the press as distasteful and unfair. But such one-sided coverage only bolsters his claims.
THE LATEST THINKING
Webisode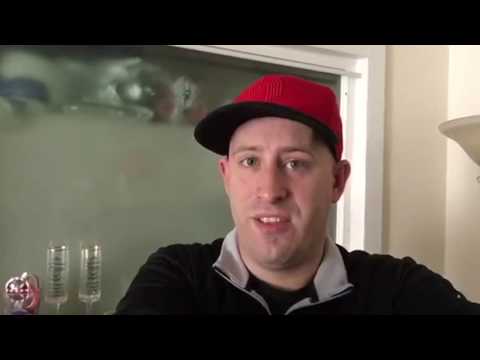 Meet Brian Taylor, Sports Managing Editor at THE LATEST