THE LATEST THINKING
The opinions of THE LATEST's guest contributors are their own.
Why We Shouldn't Be Afraid of North Korea
From a successful summit to a new era of peace.
Last week's inter-Korean Summit was a surprise to many in both its inception and its success. There were symbolic gestures that garnered a strong sense of unity throughout the event. Kim Jong-un and President Moon Jae-in repeatedly shook hands, and the two leaders appeared jovial as they engaged in conversation. Kim even led Moon across the border to the North for a photo op, undermining the line that has separated the two nations since 1953.
However, the success of this summit was much more than symbolic. The two nations adopted the Panmunjom Declaration in which the two nations agreed to bring about a formal end to the Korean War and denuclearize the Korean Peninsula. Such a declaration lays the groundwork for an even more historic summit between North Korea and the United States, which has already been agreed upon.
Many critics of the summit argue that it didn't go far enough. They say it echoes past efforts towards denuclearization in which the North pretends to disarm in return for foreign aid and the loosening of sanctions. However, there is reason to believe that Kim's effort towards peace in 2018 is sincere. The reason lies in the nature of Kim Jong-un himself.
Unlike his father and grandfather, Kim Jong-un didn't slide into the leadership position easily. Many in the regime thought him to be too young and inexperienced to be a serious leader. In order to consolidate his power, Kim had his own uncle executed along with high-ranking military officials. From the onset, the young leader had to prove that he was strong and effective — not only to his own people but also to the rest of the world.
Also, unlike his predecessors, Kim has a different vision of North Korea's future as well as his role as supreme leader. Instead of shying away from the public eye and taking a passive role in the nation's development like his father, Kim is actively involved in North Korea's modernization and the cultivation of a more prosperous future for his people. He often engages in face-to-face interactions with ordinary citizens and is hands-on with monitoring the daily operations of various facilities and institutions. He has also made numerous speeches to the nation addressing these topics and outlining his vision. Again, these are things Kim Jong-il never did.
We know that Kim Jong-un wants to impress the world and be seen not only as a powerful leader but also as a good leader. It is in this context that Kim has accelerated nuclear and missile development, but it is also the context in which he opened his borders for tourism, shows his human side and is eager to negotiate with his neighbors and adversaries to achieve peace. Ultimately, Kim Jong-un does not want to make enemies; he wants to secure a better position for North Korea in worldly affairs and be respected as a leader. In my opinion, there is nothing scary about that.
THE LATEST THINKING
Webisode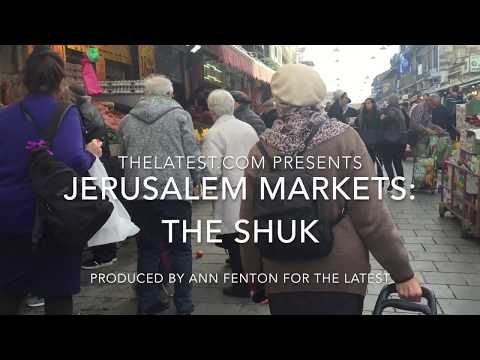 Jerusalem Markets: The Shuk