THE LATEST THINKING
The opinions of THE LATEST's guest contributors are their own.
With the current government shutdown, it is difficult to see why the end is in sight.
As the partial U.S. government shutdown reaches day twenty, tensions are running high. Republicans and Democrats are at an impasse, and the issue of the southern border wall is the one which both sides seem willing to fight on to the bitter end. But as both sides urge a concession, it is difficult to see why President Trump and the Republicans would have the motive to concede.
Considering the effects of the shutdown, which have furloughed or required the currently unpaid work of approximately 800,000 federal employees, the bulk of this group isn't part of the base to appeal to.
Several areas of government, like those dealing with low-income housing, food stamps, and national parks are areas where the current Republican administration has already expressed the desire to cut funding for. Other departments, like the Coast Guard or the TSA, may have a greater impact on Republican opinion, but likely not enough to make Republicans budge.
President Trump has captured rather perfectly a similar sentiment in a recent Twitter post, in which he said he didn't care about the out of work federal employees since most were democrats anyways. While the accuracy of this statement may or may not be true, it represents the stance he and likely other Republicans are taking.
I don't care that most of the workers not getting paid are Democrats, I want to stop the Shutdown as soon as we are in agreement on Strong Border Security! I am in the White House ready to go, where are the Dems?

— Donald J. Trump (@realDonaldTrump) January 5, 2019
Now, this isn't necessarily to suggest that the government shutdown is good, but consider two outcomes. First, if President Trump, along with his supporters, is truly a deplorable and foolish base, then it will probably be difficult to reason with them and make them see the need to stop the shutdown (unless there is something that resonates with them). But also, consider that they don't need to drag out this shutdown for years (despite Trump's attempt to intimidate). All they really need to do is outlast the Democrats. Something that, for the time being, doesn't seem particularly hard to do.
THE LATEST THINKING
Webisode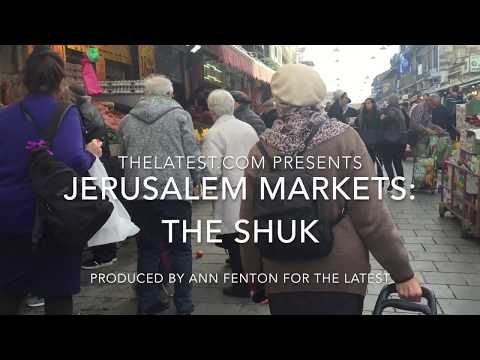 Jerusalem Markets: The Shuk