THE LATEST THINKING
The opinions of THE LATEST's guest contributors are their own.
A biased look at my local nightlife.
"Why has anyone ever thought this was fun?," I thought as all my friends bounced around me holding their fourteen dollar cocktails. The TVs purchased (or stolen) from a Goodwill hung on the wall playing perfectly curated memorable movies from the eighties to the sounds of a horribly off DJ to a crowd of people born on or around nineteen ninety-six.
What can I say? People my age are like VH1 on a Saturday, We love the eighties.
To be fair the club never stood a chance against me. I admit I am not the most fun hipster of the bunch. I'm such a hipster I hate it when people point out what a hipster I am.
I will admit, out of respect for journalistic truth, that I have owned a corncob pipe, a vinyl player, and I regularly read the New Yorker as well as constantly mention that I read the New Yorker.
I was upset from the beginning. There was a line outside the club which meant to me that there would also be a lot of people inside the club and that I would have to wait for a drink. The bouncer was fantastic at his job. In a melodic tone (that I believe was part of his contribution to the theme) he directed a woman just thrown out of the club away from the entrance.
When they lead us in there was one rule. Don't take pictures until your inside. A rule I didn't understand since they led us down a one-way hallway to an oversized vending machine that was clearly just a door.
The club was named The Breakroom, or so I've heard, and read in the aforementioned hallway that repeated multiple times, "this way to the break room." (which again was supposedly a secret). And like most break rooms, it was filled with tons of OSHA violations.
This might be a ME problem (emphasis on the capitalization) but what ruined the night for me wasn't the lack of space, or the people shoving me out of the way to go to the bathroom, it was that a Miller Light cost seven dollars. That's right, a small twelve-ounce can of Miller Light costs five times as much as a Costco's quarter-pound hot dog.
I screamed obscenities at my displeasure, but my anger went unheard as Bon Jovi's Living on A Prayer played so loudly it could be heard if one plugged their earphones into the blood pouring out of my ears.
It soon turned into a reluctant apathy as I pretended to have fun, with the people I like, in a bar themed after the small refuge of America's lower class. For the ten minutes of peace and their apparent seven-dollar beers.
THE LATEST THINKING
Webisode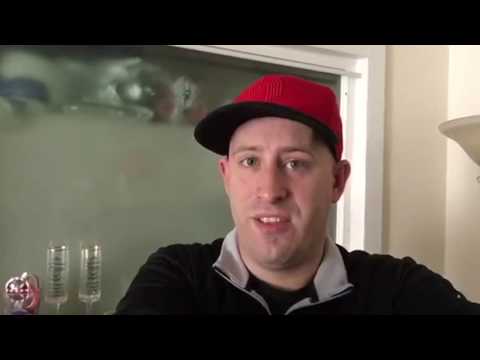 Meet Brian Taylor, Sports Managing Editor at THE LATEST