THE LATEST THINKING
The opinions of THE LATEST's guest contributors are their own.
When Central Park told me an important story
The Central Park crime that took place in 1989 has been brought to life by Netflix called 'When they see us'. The four-part miniseries portrays the life of 5 young men before, during and after their convictions of a crime they never committed.
It has been a while since Netflix put out this series and it really got me thinking for days. I'm not surprised that the four-part drama is one of Netflix's most-watched series since its release on May 31. 'When they see us' is a powerful account of 5 young boys whose lives changed forever in 1989 for no fault of their own. The show has definitely shaped the public's perception of what their presence triggered that night and the events that led to their prosecution and finally their conviction.
On that fateful night, a 28-year-old investment banker was out on her run in Central Park and the next morning she was found gruesomely raped and assaulted while her attacker left her to die. A few teenage boys were out in the park that night and the series goes on to portray how these 5 boys were picked up by the detectives, statements recorded, perceptions created and ultimately falsely convicted. We are talking of young boys here; boys who were 14 and 15 at that time. Boys who were coerced into confessing the crime. Boys who spent 7 to 13 years in jail for something they didn't do. Of families, dreams and innocence destroyed by a system that robbed them of the possibilities in life.
My heart went out to the boy who was tried as an adult and sent to adult prison. It tore me apart to see this boy from Harlem suffer torture for 13 years behind bars. The miniseries finally throws light on how all of them were exonerated when the true perpetrator of the crime came out and confessed. The director has managed to give us a glimpse of the actual exonerated men towards the end. While everyone is talking of how great the actors were and their nominations for the Emmy, all I could see was the pain in their eyes.
There's much to read about the Central Park story on the internet and I wonder how many such stories we have in jails across the country. These 5 brave exonerated men have now moved on and live with families of their own. But, I've been thinking for weeks now on how we played an important part back then in robbing them of their innocence. Nothing can ever be given to them for what they lost, not even the $41 million settlement by the city of New York, which has denied any wrongdoing in this case.
These boys were definitely failed by the justice system, by the city in which they nurtured their dreams, and, most importantly, by us. I hope they find love and I hope they find peace.
THE LATEST THINKING
Webisode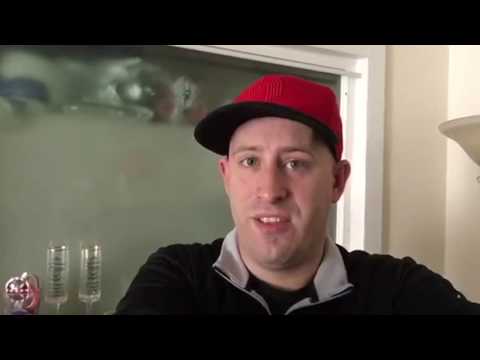 Meet Brian Taylor, Sports Managing Editor at THE LATEST