THE LATEST THINKING
The opinions of THE LATEST's guest contributors are their own.
What President Biden Doesn't Understand About Vaccine Mandates
Government force is likely to backfire.
President Biden introduced sweeping new vaccine mandates, including requiring federal workers and contractors to be vaccinated, during last week's speech detailing his administration's six-pronged plan to fight COVID-19.

The justification for this controversial expansion of federal power, to hear Biden tell it, is that this is a "pandemic of the unvaccinated." Indeed, data clearly shows the vast majority of people hospitalized and dying of COVID-19 are unvaccinated.
"This is not about freedom or personal choice," Biden said in classic authoritarian fashion. "It's about protecting yourself and those around you, the people you work with, the people you care about, the people you love. My job as president is to protect all Americans."
Biden expressed frustration with unvaccinated Americans multiple times throughout his speech, saying he "understands" the "anger" the vaccinated have against those who, for whatever reason, have not received the vaccine.
"We've been patient, but our patience is wearing thin and your refusal has cost all of us," Biden said.

The patience of many Americans is wearing thin, too, but not the way Biden thinks.
Counselor-in-chief Biden — no matter how well-intentioned — seems not to realize the contempt his paternalistic sentiments convey to millions of freedom-loving Americans wary of blunt-force vaccine mandates from on-high.

Jamming mandatory vaccinations down people's throats is likely to be counterproductive in the same way Prohibition failed to eliminate alcohol consumption in America while encouraging a sophisticated black market that saddled the nation with organized crime.

If history is any guide, vaccine mandates will harden opposition, strengthen resistance and provoke unrest toward a government that has openly politicized the pandemic via inconsistent messaging and a rules-for-thee-but-not-for-me approach from certain elected leaders and other officials at all levels of government.

Vaccine mandates look to further alienate public employees and health care workers already opposed to the idea; two groups the federal government needs on its side if it wants to build a consensus in favor of getting more people vaccinated.

That is the problem. Right now, Uncle Sam has no interest in persuading people to get the vaccine in the form of a straightforward, nonjudgmental educational campaign and no desire to create incentives for vaccinations by lifting restrictions for the vaccinated. It seems government officials would rather haughtily hector the public to get vaccinated, including threatening the livelihoods of those who refuse.

Government's aforementioned lack of credibility on COVID-19 — see the ongoing and disturbing revelations regarding Dr. Anthony Fauci's track record on gain-of-function research — makes its vaccine mandates a hard sell to an already-skeptical American public. It would behoove agents of the federal government to back off, show some respect, listen more and lecture less.

Biden is failing to use the bully pulpit of the presidency to convince more people to get vaccinated. In relying on coercive and heavy-handed tactics, he is ignoring the maxim that just because you can do something does not mean you should.
THE LATEST THINKING
Webisode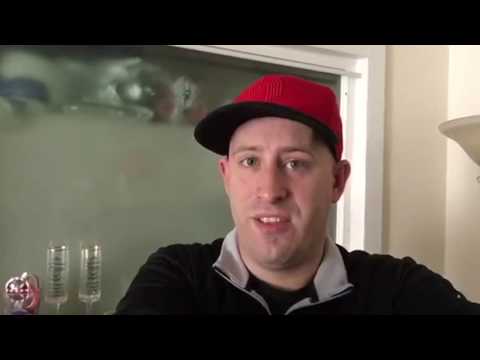 Meet Brian Taylor, Sports Managing Editor at THE LATEST