THE LATEST THINKING
The opinions of THE LATEST's guest contributors are their own.
A few select high school kids lived through a school shooting and are now voicing their opinions about gun policy, hoping to enact some kind of legislative change. A lot of people hate them for that and are being equally as vocal about it.
I really need help understanding whatever is happening with far-right Conservatives right now. Specifically the whole "someone needs to teach these Parkland punks a lesson" gambit they're running with at present. For example, Laura Ingraham has just learned that you can only court those on the fringe for so long before you start to reap some consequences. Her attacks against Parkland shooting survivor David Hogg are coming back to bite her in the worst way possible (for someone who works in cable news) as advertisers are pulling away from the conservative firebrand's Fox News show.
I understand that a few of these Parkland kids are the face of a movement that a lot of Conservatives don't agree with, but, at the risk of presenting myself as a "snowflake," I don't know if that means they should be the targets of death threats and smear or outright misinformation campaigns. Gah! I couldn't help it, that was very snowflake-y of me.
I grew up in a very small, conservative town (to give you an idea, we only have 4 stoplights in the entire town), so it's not just what I'm seeing on these news/opinion/talk shows or screenshots from Twitter -- I honestly can't count the number of memes I see bashing these kids as I'm scrolling down my timelines. I sincerely don't know which is worse between the racist dogwhistles, the incredibly convoluted "Us vs. Them" mentality, or the "crisis actor" conspiracies.
I can't believe I even have to type this out, but I'm not saying these kids need to be coddled the rest of their lives because they lived through a tragedy. If they are making arguments based on incorrect information, then of course someone should correct them. But if you're making or sharing a meme calling them communists or whiny brats or something that has to do with eating Tide pods just because you think the Boogeyman is coming for your bang-bang toys, then that is truly a terrible reflection on yourself. Even if Russian trolls/bots are making these memes, people I know and people across the country are sharing them, continuing this vicious cycle of impermeable groupthink.
Honestly, what did they, themselves, do to you? If you think they are misinformed about their views on gun policy, then why are you unable to enlighten them from your perspective and come to a compromise? Of course, a lot their opponents don't think any change is necessary, but the March for Our Lives rallies across the country clearly demonstrated that it's not just these kids from Parkland who have concerns about our current gun policies.
All these memes, tweets, takedowns, etc. that I'm seeing essentially say the same thing: real Americans don't want or need gun control. Ironically, "real Americans" would know that democracy means compromise, so if 51% of the country says "more guns" and 49% say "no thanks," then that doesn't mean the 49% are to be ignored.
THE LATEST THINKING
Webisode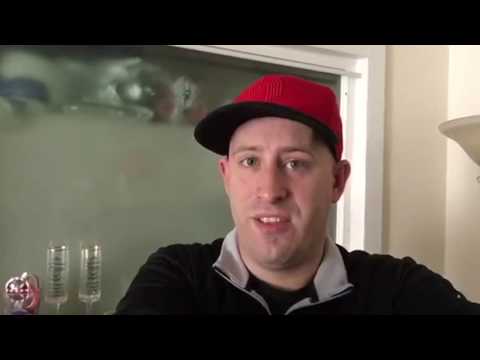 Meet Brian Taylor, Sports Managing Editor at THE LATEST