THE LATEST THINKING
The opinions of THE LATEST's guest contributors are their own.
We are about to be Bombarded with Amazing Horror Films
Even though Halloween is a good six months away, some crazy horror films are coming out soon.
Ah, horror films. One of the most hit-or-miss genres of films. In terms of overall gross they sit right in the middle of the pack. In terms of enjoyment, however, there is nothing like turning on a good scary movie to pass the time. Lately, it seems that these films are no longer only being released around Halloween, but year round. Good news for horror fans, as three incredibly chilling titles are going to be haunting screens very soon.
The first is A Quiet Place, which will be released in theaters on April 6th. Directed by and starring John Krasinski, and sitting with a lofty score of 80 on Metacritic. The trailer seems to indicate a film that will be filled with dread an oozing with suspense, a fact that is echoed by the many reviewers that have had a chance to see the film early. If these reviews are any indication, this could be one of the best horror films of the year, thanks to the superb acting and film direction.
Source: Youtube
Next up is Ghost Stories, directed by Jeremy Dyson and Andy Nyman, and being released in theaters on April 20th. Another film that has already built up a nice score on Metacritic before its release date. This film made its rounds through the SXSW film festival earlier this year and received rave reviews. Blair Hoyle from CinemaSlasher wrote an absolutely glowing review of this film, saying that it is "Offering a perspective on religion and blind faith that is rarely seen in cinema (especially within the horror genre), Ghost Stories is extremely sincere ... Nyman and Dyson intelligently avoid falling into any of those traps by providing a sober take on one of the most controversial subjects in human history.". The trailer below shows what can only be described as a slow descent into madness. Enjoy.
Source: Youtube
Finally, we have Hereditary, directed by Ari Aster and produced by A24, a production company known for superb production values. This film is the furthest away, not being released until June 8th. It seems like the wait is somewhat justified, however, as it currently holds the highest score out of all three on Metacritic. I must also note that are not many reviews out on this film yet, so the scores are a little premature. With this being established, most of said reviews are incredibly positive and put the film on a high pedestal, no doubt getting any horror fan excited. This title also has the most distressing trailer of all three and leaves a lot of questions as to how exactly the film will unfold. Watch at your own risk.
Source: Youtube
THE LATEST THINKING
Webisode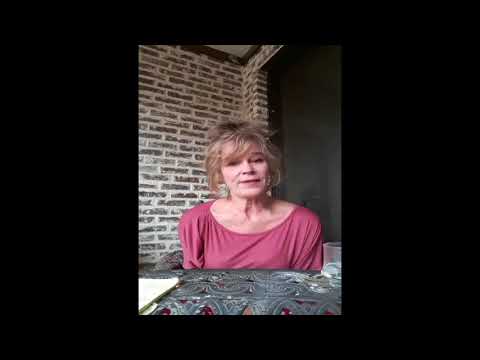 Meet Tammie Wilson, Director of Administration at THE LATEST