THE LATEST THINKING
The opinions of THE LATEST's guest contributors are their own.
Volunteering to Help Out with Election Integrity, Part Two
On Election Day, November 3, 2020, I spent several hours volunteering at six polling sites in southern Brooklyn.
I performed my civic duties a few times during this election cycle. On Day One of early voting in New York, I cast my vote, enduring a nearly two hour wait in line. On Friday, October 30th, I spent close to two hours as an Election Protection volunteer, interacting with voters and staff at the same polling site (Council Center for Senior Citizens). The day was chilly and light rain fell intermittently.
On Election Day, November 3rd, I devoted three hours in the morning and over two hours in the afternoon, to Election Protection volunteering at six polling sites (all public school buildings) in southern Brooklyn.
I wore a button and face mask identifying myself as a monitor, held a cardboard sign, and spoke with voters and polling staff. In the morning I went to PS 153K, PS 194K, and PS 52K, all in or near the Sheepshead Bay neighborhood ("K" is for Kings County, the formal alternative name for Brooklyn) and in the afternoon I went to 52 and 194, and then to James Madison High School, PS 193K and Murrow High School.
At each site I began by greeting a few poll workers and surveying the scene inside, where people voted. Were all ballot scanners working? Was PPE present? How long were the lines? Were interpreters available for non-English speakers (typically Russian, Spanish, Chinese)? Were there other problems to be reported?
52 had friendly, courteous workers. The line moved quickly while I visited both times, but in the morning the building's heating system wasn't working. 194 had one broken scanner, which I reported. 153 was more crowded, and a custodial worker stood near voters in the schoolyard, clad in a jacket advertising a presidential candidate (he was also smoking, and not wearing a mask). Polling staff told him he needed to cover up that jacket, and he griped about that. He stomped inside, without donning a mask.
In the afternoon I returned to 52 and to 194, but at 194 a small group of Election volunteers had shown up. Thus I chose to drop in at three other area polling sites, closer to my home. First I went to Madison HS (Justice Ruth Bader Ginsburg's alma mater) and surveyed their polling, held in a large gym. Next I visited 193 (my alma mater) and saw that their polling was fine, although a supervisor seemed miffed that I'd arrived (I showed her my Poll Watcher certificate, on my cell phone.) At Murrow HS (our family alma mater) I saw that everything was orderly.
At each site I filled in online surveys, reported the broken scanners, fielded a few questions from voters, and made my presence known as a non-partisan poll watcher. People thanked me, although some eyed me skeptically.
This was the most contentious, dramatic and fraught election in which I've participated, and I felt it was important to help out in certain ways. I believe strongly in the democratic process and upholding it. Power to the People!
THE LATEST THINKING
Webisode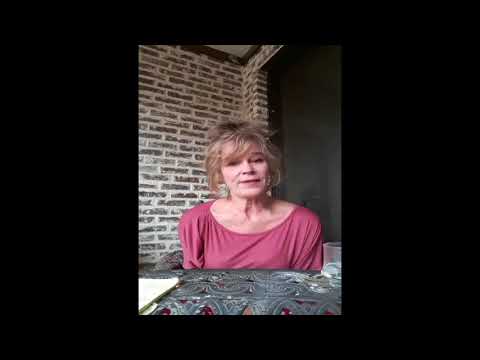 Meet Tammie Wilson, Director of Administration at THE LATEST