THE LATEST THINKING
The opinions of THE LATEST's guest contributors are their own.
Will a new breed of broadcasters be as revered as the old, in a landscape of apps and podcasts?
I'd like to think people are interested and as passionate about influences as I have been. I'd guess I'm just as full of praise for broadcasters I've worshiped as I am critical of the ones who stink up the airwaves. As the radio world changes to avoid extinction, there are, in my professional opinion, a lot less of the former, and too many of the latter.
When the great announcers begin to retire, then pass away, it's particularly difficult to imagine media without them. It is, however, the natural cycle of human existence. It wounds me that these broadcasters are replaced by so many unable to communicate in a way that merits superlatives. We are left with Ryan Seacrest replacing Rick Dees, Casey Kasem, Dick Clark, Regis Philbin and whomever else he desires. I'm thankful to the almighty he never ventured into sports, lest he be foisted upon us during the World Series or Super Bowl.
I'm stuck on the subject because within weeks of each other, two of the best to ever call football on radio or TV, Dick Enberg and Keith Jackson, both in their 80's and retired, passed away. They were alike in their passion for detail, their professionalism, their intelligence.
Jackson, the Georgian, with those folksy aphorisms; in the tradition of so many southern announcers (Mel Allen, Red Barber, Ernie Harwell, Lindsey Nelson) he was an inveterate storyteller, and recognized as the national voice of college football. Enberg, the PhD, master of the language, enthusiastic and clear thinking, began as the Rams play-by-play man in L.A., and eventually became NBC's lead NFL voice.
Lest we forget they both called a lot of Major League baseball -- Enberg spent a decade with the Angels (baseball was his favorite sport), Jackson worked a little remembered 1965 MLB Game of the Week series for ABC, with, yes, Jackie Robinson as his analyst. He later announced the World Series in 1977, '79 and '81.
Both were precise. On radio, when a Ram receiver made a catch, Enberg's description was the word, "Complete!" which told us exactly what transpired -- that a Ram had caught the ball. Nothing ambiguous. The same for Jackson. Language colorful and direct. "FUMBLE, FUMBLE! Who's got it?" All you needed for description and suspense.
Enberg's go-to phrases were, "Oh My!" and for a home run, "Touch 'em all." Jackson was never short on words, but was alleged to have said "Whoa Nelly." I swear, I never heard him say it until well after impressionist/interviewer Roy Firestone used the phrase in his Jackson impersonation. In truth, it was former actor and L.A. Wrestling and Roller Derby announcer Dick Lane, who made Whoa Nelly a catchphrase. Firestone's act hung upon Jackson something he'd never said, but had to use, because it was then associated with him.
New broadcasters, podcasters, have to find a way to go aginst the grain and be pros as well as themselves, at least in honor of a vanishing breed.
THE LATEST THINKING
Webisode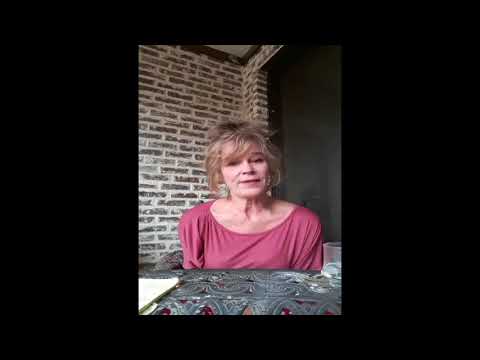 Meet Tammie Wilson, Director of Administration at THE LATEST