THE LATEST THINKING
The opinions of THE LATEST's guest contributors are their own.
'Violet Evergarden' Movie Signals Kyoto Animation's Triumphant Return
After last year's devastating arson attack, one of Japan's most famous and respected studios has returned with a movie that is even more enthralling than the Award-winning show that came before it – and that is no small feat.
Violet Evergarden: Eternity and the Auto-Memory Doll is a wonderfully told, jaw-droppingly animated film. It came to Netflix just last week. The studio behind it, Kyoto Animation, was the victim of a heart-breaking arson attack last year in which half their staff died. They lost years of work and dozens of irreplaceable animation veterans. Now, this movie marks their return after the worst tragedy Japan has seen in recent memory. Among its myriad of triumphs and animation so detailed it must be seen to be believed – with dust motes in the air and snowflakes melting on hands – this movie manages to do to something incredibly rare: it is better from the already highly-praised television show that preceded it.
The movie is set in a vague fantasy, post-WWI city where illiterate citizens have caused ghostwriting and postal services to skyrocket. The concept of writing out your feelings in a letter demonstrates the movie's theme perfectly: emotional honesty. Letting one's feelings flow. Embracing sadness and knowing it will make you stronger. These are the currency that this film runs on – it wears its heart on its sleeve, and does so with pride.
Violet Evergarden is the main character, a former child soldier working at a postal company, with metal arms that alienate her from the rest of society and everyone she works with. In a rare departure from her ghostwriting duties, she is hired to tutor a miserable and untrusting young lady imprisoned in a high-class school.
Violet may be the main character, but Isabella is the protagonist. Masterful animation of expression conveys her suspicious mood with shockingly realistic accuracy, and within the first thirty minutes, audiences are hooked on the mystery of why Isabella is really at the boarding school. As Isabella opens her heart to Violet and those around her, the truth is revealed. Royalty abandoned at birth, Isabella grew up thinking nothing of her life and sacrificing everything for the well-being of the little girl she rescued on the streets. Isabella's and Violet's relationship is very believable, and their inevitably sad parting is wonderfully done.
However, Violet is soon reconnected with Isabella's story when, three years later, she meets the young girl whom Isabella sacrificed her own happiness to save. The girl wants to be a postal worker like Violet; ever since receiving a letter from Isabella, she is determined to deliver the same hopeful feeling to others. As Violet touches both of their lives, so do they influence her, and no character remains unchanged.
Kyoto Animation pulled out all the stops for this emotional story. The hand-crafted animation was given as much care as the delicately-told story, with realistic backgrounds, vibrant colors, and incredible character animation bursting with details. The music will make one's soul soar. So soon after a massive tragedy, Kyoto Animation has returned stronger than ever. This film is a masterpiece.
THE LATEST THINKING
Webisode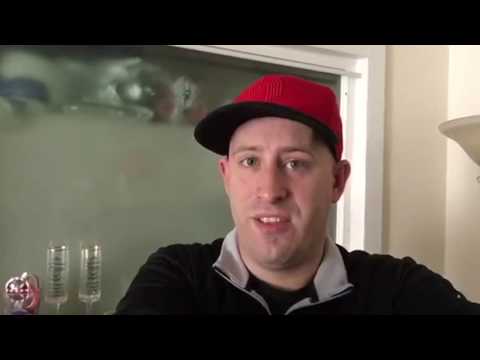 Meet Brian Taylor, Sports Managing Editor at THE LATEST