THE LATEST THINKING
The opinions of THE LATEST's guest contributors are their own.
Trump Is the "Road House" President: Nice, Until It's Time to Not Be Nice
Joe Biden is a swell fellow, according to conventional wisdom, whereas President Trump is reviled as a mean-spirited bully. But ask yourself, who is more effective in a dog-eat-dog world: decent and doddering Biden or enthusiastically pro-America jerk Trump?
The New York Times recently ran an op-ed extolling the virtues of Democratic presidential nominee Joe Biden's alleged decency in combating President Trump's purported Darth Vader-like evil, the latest contribution to the conventional wisdom that exaggerates both the nice-guy image of Biden – who has plenty of scandal baggage of his own – and the cartoon villainy of Trump, an actual flesh and blood human being and not an animated character.

To be sure, non-politician Trump's tone and tenor is not that of the typical modern American president in terms of his blunt, confrontational style that could at times be characterized as bullying, although it helps to remember the old adage that "politics ain't beanbag." Trump is no paragon of moral virtue – especially in his private life – and his lack of discipline at times and penchant for over the top exaggerations and even outright lies can be off-putting, even to his supporters.

And yet, mean Trump has managed an impressive list of accomplishments, both domestically and on the foreign policy front.
At home, Trump supported tax cuts passed by Congress allowing Americans to keep more of their hard-earned money and lessened onerous government regulations, helping to produce a booming economy that included record-low rates of unemployment for minorities. And thank goodness for that strong economy when the COVID-19 pandemic struck. Imagine how much worse things might be now had the U.S. economy not been in such great shape when government-mandated lockdowns due to coronavirus essentially shut down large swaths of goods and services in the country.
On the global stage – as detailed in last week's column – the Trump administration has, among other things, diminished the terrorist-sponsoring and nuclear weapons-jonesing Iran and destroyed the Islamic State's caliphate, in the process killing the former's top general and the latter's leader.

Contrast that record with what is likely to happen if Biden, supposedly the epitome of decency, becomes president, especially with a Democratic-controlled Congress. Look for taxes to be raised, which is the last thing the COVID-19-battered economy needs. A Biden administration would almost certainly ban new fracking and the like, hurting the industry and raising energy prices, which would be good for oil revenue-dependent Russia and Iran.

Speaking of, would anyone be surprised if mentally-compromised Biden rejoined the not-worth-the-paper-it's-printed-on nuclear deal with Iran? And with Biden's history of being soft on China -- the new red menace -- he would probably bend over for the ChiComms.

Would it be wonderful if Trump was a less slippery character? Perhaps. Then again, one of America's more recent leaders to be hailed as uber-decent – the pious and God-fearing Jimmy Carter – was a spectacularly inept and ineffective president. Perhaps rude, crude, in-your-face, America-first counter puncher Trump is just what the country needs right now, even if a lot of people don't realize it.
THE LATEST THINKING
Webisode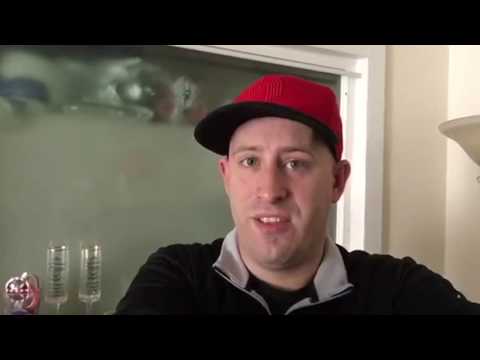 Meet Brian Taylor, Sports Managing Editor at THE LATEST