THE LATEST THINKING
The opinions of THE LATEST's guest contributors are their own.
Tolerant Left Celebrates Rush Limbaugh's Cancer Diagnosis
Ghoulish glee: Some prominent liberals, along with many rank-and-file progressives, cheered news of the conservative radio titan's health woes.
Politics ain't beanbag. But the disheartening response from many on the left to the recent revelation that Rush Limbaugh has advanced lung cancer transcends rough-and-tumble civics and portends a loss of basic humanity.
What else is there to say about people who openly delight in Limbaugh's diagnosis, express general contempt for the man and suggest that there is some sort of poetic irony to his potentially fatal illness?
To be fair, it would be too sweeping a generalization to tar everyone on the left side of the political aisle as such. To their credit, Democratic presidential candidate Rep. Tulsi Gabbard and CNN contributor Rick Wilson, for example, both extended their sympathies to Limbaugh.


Sadly, Gabbard and Wilson seemed the exceptions, given the torrent of disgusting and vile rhetoric on social media from folks on the political side that allegedly venerates tolerance.
Former CNN host Reza Aslan unrepentantly wondered on Twitter if the world is a better or worse place with Limbaugh in it.
Freelance MLB reporter Jon Tayler took to Twitter to proclaim it was "only fitting" that Limbaugh be stricken by cancer.
Author and activist Tariq Nasheed accused Limbaugh of – surprise – spreading racism, tweeting a video of people dancing, including the hashtag "#PartyOverHere."

Racism is the cudgel many of Limbaugh's critics used to justify wishing death upon him over political differences of opinion. And that's just it; far too many on the left reduce any and all disagreements to racism (or sexism or homophobia or Islamophobia and so on).
Demonizing someone – racist! – to the point that you no longer see him as a person makes it that much easier to casually embrace death as a deserved punishment for not sharing your worldview. Still, it's no less repugnant.

Equally repugnant is the fact that Limbaugh is not the racist his critics claim. To be sure, Limbaugh – as the top-rated conservative talk radio host for more than three decades and creator of the genre – has said provocative things about race and a great many other topics. How could he not, given his line of work?
Nevertheless, the racism charge strains credulity. It turns out many racist statements attributed to Limbaugh can't be sourced, while others lack critical context. The latter was reinforced by longtime Limbaugh producer and friend Bo Snerdly – real name: James Golden, a black man – in deftly countering CNN hack Jim Acosta's played out slamming of Limbaugh as a racist.
Limbaugh is clearly not the white supremacist his adversaries make him out to be, or else he wouldn't have lasted – nay, excelled – on-air for as long as he has.
There's the rub. Limbaugh's undeniable long-term success is such that it's caused many of his enemies to now openly wish he was dead. That says a lot about Limbaugh. But it also says a lot about his enemies, namely that they have some serious soul searching to do.
THE LATEST THINKING
Webisode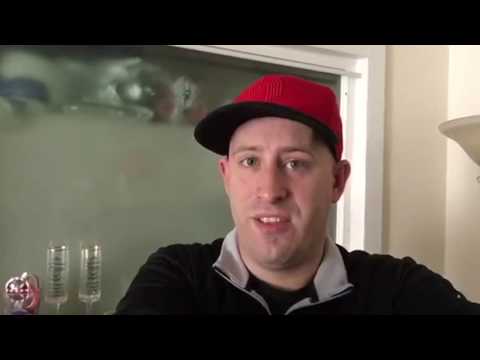 Meet Brian Taylor, Sports Managing Editor at THE LATEST