THE LATEST THINKING
The opinions of THE LATEST's guest contributors are their own.
There Are Two Types of Player Characters In RPGs
Table-Top Role Playing Games such as Dungeons and Dragons or Pathfinder can create vast worlds, unique stories, and generally have only two types of people that adventure through them.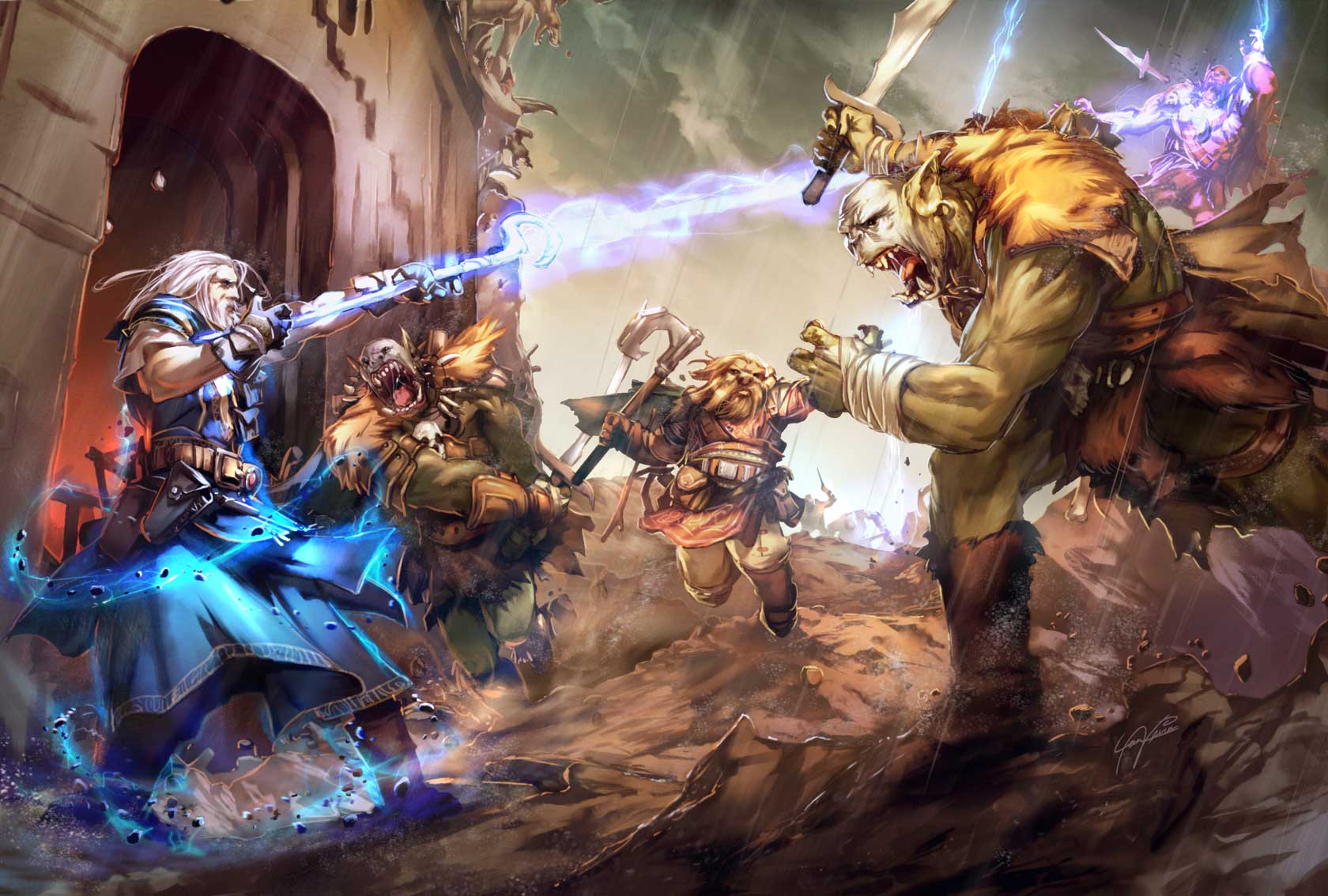 I've been playing RPGs since I was 13 years old, mostly as a player. I delved into the world of game mastering about a year ago when a friend developed his own. The game mechanics are a bit different from DnD or Pathfinder, but it all pretty much works the same. You have a sword, axe, or bow and kill things to save the town...or something like that.
Now that I tell the story rather than be a part of it, I've noticed players fall into one of two character types:
The Min-Maxer and the Character Arch-er.....ok, maybe not the best names.
The Min-Maxer is the character that has figured out the game mechanics to a point that they focus all their experience points into leveling up a select few skills. Doing this makes them extremely overpowered in what they can do, and ridiculously incompetent in everything else. The person who plays this character is a numbers guy (or girl). They don't develop their character's personality, only their skills.
The Character Arch-er is someone who values story and character development. They immerse themselves in the story of the campaign, meet people in the world, and forge a narrative to place themselves in the world. Sure, they strive to develop a skill set for their character, but this is done without a road map. Wherever the story takes them is what they use to determine which skills to work on. If a lord tells the character he needs more food for his people, the Character Arch-er will develop its diplomacy and business acumen. If they're asked to defeat a giant ogre and safe the king's daughter they'll hit the gym...well, the fantasy equivalent of a gym.
It's easy to spot the difference between the Min-Maxer from the Character Arch-er from their character sheet alone, but the biggest difference is how they move on to a new character. The Min-Maxer will eventually get bored and write their character off. They have been too good for too long, killing everything in sight, or even became king. The Min-Maxer will create some story on how they decided they want to retire into the woods for the remainder of their days and be done with them. That is, of course, if they don't die, which is unlikely considering their skillset. The Character Arch-er will have a completed narrative for their character. Maybe they were orphaned as a child and throughout their adventures ended up opening an orphanage. A full and satisfying story arch leaves the Character-Arch-er happy to begin anew with another adventurer.
This is what you need in your gaming rig if you want to explore New Bordeaux.
THE LATEST THINKING