THE LATEST THINKING
The opinions of THE LATEST's guest contributors are their own.
The Ultimate American Gothic Horror Story (Part I)
In regard to Social Darwinism (also called laissez-faire or predatory capitalism), clearly the system is devoid of sentiment. Some people become obsolete; others flourish. Either way, society doesn't care. It's not surprising that ruthless capitalists champion such a system, but so-called "Christians"?
So, I'm driving down I-95 in South Florida, thinking about that quotation that pops-up everywhere lately:
"Religion is like a penis. It's fine to have one and to be proud of it. However, do not whip it out in public; do not shove it down my kid's throat; and please do not write laws with it!"
(How many quotations simultaneously promote a feminist sensibility, support separation of church and state and poke fun at organized religion?)
As I'm passing Palm Beach it suddenly hits me: Is it not true that evangelicals embrace laissez-faire capitalism, but loathe the theory of evolution (upholding creationism instead). A curious contradiction, no? If that's where they stand, well, okay.
But this prompted research. A thread indeed runs from Darwin straight through to contemporary right-wing ideologies. How so?
First, an outlandishly condensed summary of Darwin's theory:
"Complex creatures evolve from more simplistic ancestors naturally over time. As random genetic mutations occur within an organism's genetic code, the beneficial mutations are preserved because they aid survival - a process known as 'natural selection.' These beneficial mutations are passed on to the next generation. Over time, beneficial mutations accumulate and the result is an entirely different organism."
Hence our journey from ape to human.
Natural selection is devoid of sentiment. Some species become obsolete; others flourish. Either way, nature doesn't care.
Darwin's "On the Origin of Species" was published in 1859. By the 1880s the term "Social Darwinism" had emerged. Touting an economic "survival of the fittest," some used the theory to justify a virulent predatory capitalism already practiced by the famed robber barons (Andrew Carnegie, J.P Morgan, J. D. Rockefeller, et al.) Professor Jerry Bergman writes:
"A key aspect of this brand of capitalism was extreme individualism which indicated that other persons count for little, and that it is both natural and proper to exploit "weaker" companies."
Social Darwinism is devoid of sentiment. Some people become obsolete; others flourish. Either way, society doesn't care.
Similar ideas in Ayn Rand's objectivism took root in the 1940s and 1950s, and still enjoy popularity among the right-wing including Paul Ryan (although he has disavowed Rand due to her atheism). Rand believed:
"The proper moral purpose of one's life is the pursuit of one's own happiness, and the only social system consistent with this morality is one that displays full respect for individual rights embodied in laissez-faire capitalism."
It's not surprising that ruthless capitalists champion such a practice, but so-called christians endorsing an economic system that casts aside the most vulnerable is a peculiar hypocrisy in itself.
Nevertheless, this suitcase of ideas is actually carried about by Republicans, libertarians, Tea Party members, and evangelicals. The groups differ of course, but all advocate minimal government intervention.
And, yet another contradiction, they're perfectly fine with a divine intervention far more authoritarian than any government could possibly be.
(Part two: The common denominator between predatory capitalism and creationism, AND the pay-off for accepting a divine dictator.)
THE LATEST THINKING
Webisode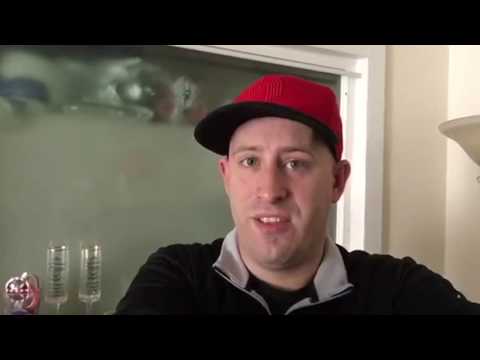 Meet Brian Taylor, Sports Managing Editor at THE LATEST