THE LATEST THINKING
The opinions of THE LATEST's guest contributors are their own.
"Ultimately, it's about the craft and seeking to refine our understanding of it, if we hope to leave a delible impression upon the world. It's not always about such lofty aspirations, though. Sometimes we write just to write, and we read just to read. It's about the next line and nothing more." ~ Said Farah
I was 12 years old the first time someone complimented my writing. At the time I didn't even know what that meant.
Writing had always been a coping mechanism for me – it granted me the opportunity to bring my most profound thoughts and imaginations to life. Journaling was my therapy.
I would come home from school, fix a snack and then begin writing about my day. Sometimes I would write in poetry format, other times I would recreate an incident in school but enhance it and turn it into a short story. My journal had no rules, no limits, no niche. My journal was merely my safe space, and I never stopped to think of it as 'talent.' I would vent about celebrity crushes, mourn about devastating current events, gossip about a friend who hurt my feelings, or an enemy who embarrassed me. My journal was something like a friend to me. Before AIM, text messages, MySpace and Facebook, my friends and I would pass each other notes. We would chat about the latest gossip, family issues, boyfriends or weekend plans. Teenager stuff. The writing was my therapy, my peace, my joy – and, if I'm honest, it still is.

There was a time in my life that I completely stopped writing. Surprisingly, it was college. College distracted me from a lot. If I wasn't writing about a class I needed for graduation; I wasn't writing at all. I partied my way out of that place – but
eventually after several transfers and "breaks" I earned a degree.
This feat was AFTER partying, getting pregnant in college, and entering the corporate workforce. Life didn't go according to plan for me. In my case – college didn't secure me the way everyone said it would. It distanced me from my aspirations, hopes, and dreams. College did not pave the way for me to reach for the stars – it left me stagnant and confused. It left me hopeless and directionless. College is not for everyone, and college was NOT for me. I did not regain control of my mind and return to my 'safe space' – writing, until years after college; after marriage, the house and the birth of my second child.
Writing came back to me because I wasn't merely aspiring to be a writer, I just was, and I still am.





THE LATEST THINKING
Webisode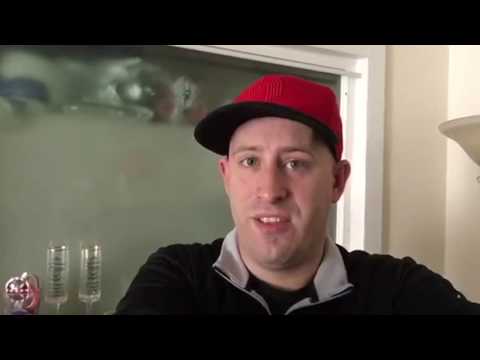 Meet Brian Taylor, Sports Managing Editor at THE LATEST