THE LATEST THINKING
The opinions of THE LATEST's guest contributors are their own.
The Plot Against The President
Amanda Milius's important new feature documentary now streaming on Amazon Prime Video is about a story you won't see on Frontline or 60 Minutes...
In The Plot Against the President, her remarkable new feature documentary now streaming on Amazon Prime, producer-director Amanda Milius (daughter of Hollywood legend John Milius) does a solid job explaining the Byzantine "Russiagate" hoax and how it was used to sabotage and undermine President Trump in his first term.
It's a story you won't see on Frontline or 60 Minutes, and clearly a must-see documentary for anyone interested in the real scandal behind the impeachment of President Trump.
Personally, I found it depressing to watch the corruption, dishonesty, and striking lack of basic patriotism manifested at so many intelligence, foreign policy, and national security agencies including the FBI, CIA, NSA, State Department, as well as in the media and Democratic Party.
Cong. Devin Nunes (R-CA) is certainly the hero of this tale, based on Lee Smith's book subtitled: "The True Story of How Congressman Devin Nunes Uncovered the Biggest Political Scandal in U.S. History."
Smith is interviewed, instead of the narrator — because there is no narration. Instead, the structure is polyphonous, with testimony from multiple witnesses, like Rashomon. It works.
Director Milius said she was inspired by All the President's Men, and Nunes does play a Jason Robards/Ben Bradlee role, with congressional staffers Kash Patel/Dustin Hoffman and Jack Langer/Robert Redford following in the footsteps of Woodward and Bernstein in tracking down a criminal conspiracy that goes to the highest levels.
There are appearances by Trump-supporting names from my Twitter feed, such as Michael Anton, Mike Cernovich, Matt Gaetz, Rick Grennell, Rudy Giuliani, Sebastian Gorka, Raheem Kassam, Ed Luttwak, Jack Posobiec, Sidney Powell (wearing an unfortunate outfit), John Solomon, and Donald Trump, Jr.
It seems that Democrats and others who prosecuted the President may not have agreed to be interviewed. Instead, their testimony is provided from news clips that have not aged well.
Cong. Adam Schiff comes off particularly poorly, making Joe McCarthy seem like Honest Abe by comparison.
My one complaint is that the movie seems to give the GOP a pass, although it includes photos of Republicans Sen. McCain and Stefan Halper as a hint that there was a problem, without specifying their role as villains themselves.
Sadly, Milius doesn't emphasize that Comey and Mueller were Republicans, or that GOP staffers spread the Christopher Steele "dossier," nor that "Never-Trump" Bush administration veterans worked openly against the Trump Administration from the get-go, warning potential staffers against helping him.
While in the end, GOP Senators finally did vote against conviction, they permitted the first term of the Trump Administration to be subverted, and his political agenda derailed, in what Milius demonstrates was a crude frame job.
However, although Democrats clearly betrayed our country, they did not betray their party. The same can't be said for Republicans who plotted against the President, especially Mitt Romney, who voted for conviction, or Bill Kristol who agitated relentlessly to promote the "Russiagate" hoax.
Maybe Milius could do a sequel about that subject for her next film?
THE LATEST THINKING
Webisode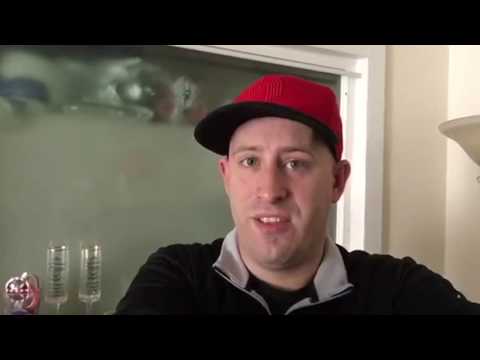 Meet Brian Taylor, Sports Managing Editor at THE LATEST