THE LATEST THINKING
The opinions of THE LATEST's guest contributors are their own.
The Never-Trumper Response to Stormy Daniels
The media is covering Stormy Daniels so intently because the story of a President having an affair with a pornstar is good for ratings, not because it will have any lasting effect.
If you're a never-Trumper, an otherwise conservative voter who thinks Trump is bad for the Republican party and not even a true conservative, then the Stormy Daniels story probably doesn't surprise you. It might however make you nervous for midterms when the Republican president with record low approval ratings is all over the news because of an affair he had that would make Monica Lewinsky blush.
It's no surprise to anyone that Donald Trump is a bit of a pig when it comes to women. He brags about being so famous he can grab women by the pussy, he's been married three times and cheated on his previous two wives with the next one, and there's numerous accusations of varying legitimacy that he is less than a gentleman to women, to put it nicely.
But even if Donald Trump's personal life disgusts you, it shouldn't scare you if you're a conservative. Because while you might be able to catch a Shark Week rerun, what happens in Donald Trump's bedroom won't have a lasting effect on policy or even the culture war.
If you're pro- or anti-Trump, the Stormy Daniels case probably won't affect your opinion of him. Trump's base will claim the mainstream media is out to get him as always, thus why they're legitimizing the story of a pornstar, while if you're anti-Trump your opinion might increase in magnitude but certainly won't flip.
Hillary Clinton didn't get the full effect of the woman vote because she had been in the public eye for too long. If you were a Hillary Clinton opponent from her time in Arkansas up until her stint as a Senator, you weren't considered anti-woman, but in the 2016 election the Clinton campaign tried to paint anyone who didn't vote for her as just that. It didn't work for the reason that voters already had an opinion on her.
The same is true with the Stormy Daniels situation. Nobody that is a feminist who would get riled up over this story is supporting Trump right now, and nobody that has supported Trump up until now would get offended at the current situation. If you didn't lose support for Trump when he bragged about grabbing women by the pussy you didn't lose any when a story broke of him actually doing it.
When it comes to the fact that the payment to keep Daniels silent may count as a campaign donation and is then a violation of campaign finance regulations, I don't think any investigation will indict Trump because any prosecutor would have to prove that the payment had to be for the explicit purpose of benefiting the campaign. While it's clear the payment to Daniels was in order to maintain the public's opinion of Trump, it will be spurious to prove that the payment was specifically for the campaign when we all know Trump's affairs are not rare, even if this payment did occur so close to the election.
THE LATEST THINKING
Webisode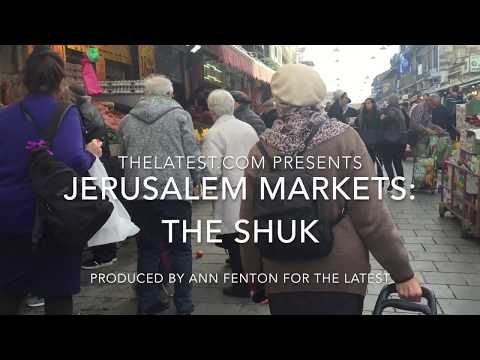 Jerusalem Markets: The Shuk