THE LATEST THINKING
The opinions of THE LATEST's guest contributors are their own.
The Left's Increasingly Muddled Position on Open Borders
Most Democrats don't explicitly call for absolutely no immigration restrictions, but their stance on a host of related policies indicates the party may be going that way.
They say honesty is the best policy, but not so much in politics. That's why it was oddly refreshing earlier this month when Democratic presidential contender Julian Castro proposed decriminalizing illegal border crossings by reclassifying them from a federal crime to a civil infraction. He's openly calling for open borders – that is, the free movement of people between jurisdictions with few or no restrictions. In other words, no substantive border control.

Contrast that with fellow Democratic presidential hopeful Sen. Bernie Sanders, who took umbrage at being labeled a supporter of open borders by an audience member at a campaign event over the weekend. (Apparently Sanders is proud to be a socialist, but cringes at being associated with open borders. Go figure.)

Castro and Sanders make convenient bookends on the topic of open borders. Still, members of the general public – and voters specifically – can be forgiven for being fuzzy on the overall stance of the Democratic Party when it comes to the politically touchy subject of illegal immigration in general, and in particular, open borders.

As a political tactic President Trump paints any Democrat against his southern border wall and his stricter stance on illegal immigration as pro-open borders. Conventional wisdom, however, dictates the Democratic Party as a whole is not in favor of open borders, at least officially.
Incendiary commentary by several high-profile Democrats towards U.S. Immigration and Customs Enforcement (ICE) has only added to the confusion. In the run up to the 2018 midterm elections, the rallying cry of many prominent Democrats was "abolish ICE."
Two presidential candidates were crystal clear in their antipathy toward the federal agency. Sen. Kirsten Gillibrand said ICE has "become a deportation force," and that "you should probably get rid of it, start over, reimagine it and build something that actually works." Sen. Kamala Harris said the government "maybe" or "probably" should "start from scratch" on an immigration enforcement agency.
Confirmation of anti-ICE sentiment not being outside the mainstream of Democratic thinking came in the form of rising star and fresh face of the party, Rep. Alexandria Ocasio-Cortez, getting in on the ICE bashing. During a February press conference she called for Congress to defund the agency.
On top of trashing ICE, the overall Democratic Party supports the following: "catch and release," providing illegal immigrants with welfare benefits, subsidized college tuition for illegal immigrants and the sanctuary city policy of some 200 cities across America.

These are hardly the positions of a party serious about border enforcement and internal immigration enforcement. To be sure, it's a legitimate policy position to favor no immigration restrictions at all, but Democrats need to be up front about that, if indeed that's where the party is heading. To his credit, Julian Castro is at least honest about his open borders stance.
THE LATEST THINKING
Webisode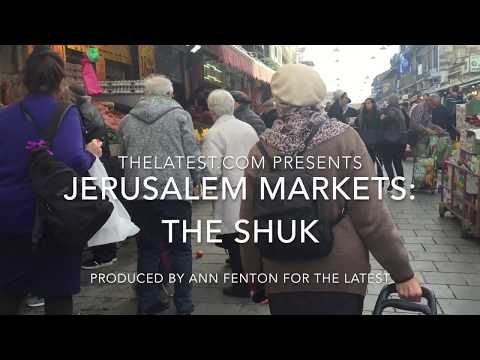 Jerusalem Markets: The Shuk