THE LATEST THINKING
The opinions of THE LATEST's guest contributors are their own.
The Healthcare Court Case Socialism Forgot
In U.S. political discussions regarding healthcare, we often hear how healthcare is a human right, and those who don't support a single-payer system have it out for unwell citizens. But it just so happens that our northern neighbors have legal precedent explaining just what the right looks like.
Providing healthcare is a difficult task for any country to manage, and the preferred method of choice is fiercely debated in the U.S. Some advocate for a free market system of private insurers, while others advocate a single-payer system of socialized healthcare. Those on the latter end of the spectrum talk about healthcare as a human right, and point to other countries' supposed success as testament to the merits of the system. Different countries have been championed, and detractors from single-payer systems make arguments as to why such systems those countries have implemented are worse that the U.S. or would otherwise be non-feasible.
Some countries have gone in and out of favor as an example to point to of single-payer system success. But one country that has persisted to serve as a shining example is Canada. Interestingly enough, a Canadian court case has weighed in on the notion of healthcare as a human right, but has come to a different conclusion than one might expect.
The case of Chaoulli v. Quebec was heard by the Supreme Court of Canada in the early 2000s, and was a source of significant controversy. The full case is here, and here is a case brief. It involved a patient who was plagued by health problems, including the need for a hip replacement surgery, but was unable to attain it due to the long wait times in Canadian hospitals (a problem that still plagues Canada, and all socialized healthcare countries). Dr. Jaque Chaoulli attempted to get licensure to provide private healthcare services, but was prohibited from doing so. Unable to provide timely care for his patient, he filed a lawsuit, claiming the Quebec legislation that prohibited private practice was unconstitutional (per the Canadian constitution). And the court agreed.
The court found that such severe restrictions of private health care were themselves a human right violation. While different judges of the majority phrased the conclusion differently, they agreed that restricting the private market violated individual rights to life and security, and that with wait times as severe as they were, the physical and psychological stress on patients would in some cases cause irreparable harm. It was this decision that actually led to the advent of Canadian "super hospitals", which essentially operate as regular hospitals in the U.S., though the Canadian system is still largely socialized.
This article isn't meant to dive deep into the complexities that is the healthcare system, or solve the system in 500 words but to provide some criticism to the idea that a socialized system virtuously provides human rights. In actuality, it takes away human rights; it gives your human rights of life and personal security to a government authority, who may be unwilling or unable to provide you with it.
THE LATEST THINKING
Webisode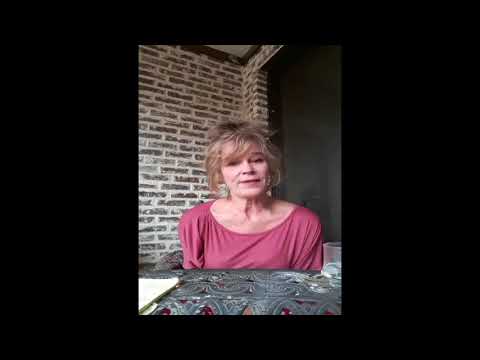 Meet Tammie Wilson, Director of Administration at THE LATEST