THE LATEST THINKING
The opinions of THE LATEST's guest contributors are their own.
The Haze of Marijuana for Doctors, Patients, States, and You
There are unintended consequences of marijuana legalization and our apathy surrounding the issue.
In your best old man who's had too much whiskey voice, "It was only a matter of time until that liberal twenty-three year old started talking about the devil's lettuce!"
I'm sure there were bets on when it would happen and If you've managed to win your office pool, you owe me a bag of Doritos.
Tetrahydrocannabinol otherwise known as Cannabis, or on the streets, wacky tabacky, is a DEA Schedule one drug finding itself on a list including Heroin, Methamphetamines, and Peyote.
Cannabis has a long racially stigmatized history of oppression in the United States and to date, we just don't know enough about its effects.
Here's the real problem. People are using it, and it's going to become legal. There are only Fourteen states left that haven't passed some sort of easing, medical, or full recreational usage laws in the United States. Millions of Medical Marijuana users are registered (which is voluntary) throughout the country. Millions more are undoubtedly using it. What we don't know are its effects.
Cannabis research in the United States is abysmal. Some research says it increases the likelihood of psychosis, some say the exact opposite. Patients themselves report that it helps them. Some doctors agree; others do not. Bias may play the largest impact. A team of 200 psychologists recently found that only half of all psychological research findings could be replicated.
It's possible to use this argument against the continued legalization of cannabis. We really don't know what it does. That would be acceptable if the reason these drug laws were in place was due to uncertainty about the effects of the drug. They clearly are not. 40% of drug arrests in 2018 were for marijuana and 92% of those we're for simple possession. Despite equal usage rates, African Americans are 3.73 times more likely to be arrested.
There's a real medical problem underlying this issue. A man I know who suffers from severe ADHD moved to a new state, changed doctors, and struggled to receive Concerta, a prescribed medication. Being a CSA schedule two drug made it illegal to ship across state lines. He didn't have health insurance because he didn't have a job.
He turned to a medically legal substance for help: marijuana. In a short period, he had settled into his new home, found a job, began paying for health insurance, and when the time came to go back to his federally legal schedule two drug he was told he'd have to go eleven weeks without marijuana before his doctor would prescribe him the medication he's taken since he was six. Eleven weeks without help for his chronic disease.
These prohibition laws continue to affect real people. They slow research, put hundreds of thousands in prison, and create suffering amongst confused patients at the whim of a broken healthcare system. It's time to federalize, research, and treat. Ignorance is an unacceptable path forward.
THE LATEST THINKING
Webisode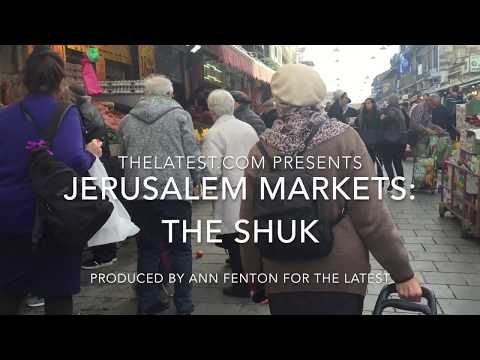 Jerusalem Markets: The Shuk