THE LATEST THINKING
The opinions of THE LATEST's guest contributors are their own.
Recently in the news, a 9-year old Australian boy, Quaden Bayles, went viral all over news and social media outlets when his mother, Yarraka Bayles, posted a video of the aftermath from the bullying that he receives often.
Tears streaming down his face, a mother pleading for answers, solutions, a change to happen. An emotional viral video shows the aftermath of a 9-year-old just "wanting to die" as his mother chokes up trying to spread awareness of what bullying does to kids worldwide. And this is not an isolated incident.
Kevin Reese Jr, who committed suicide at 10-years-old from severe bullying. Nigel Shelby, 15, died from suicide because he was being bullied for being gay. Jamel Myles, 9, also took his own life after being bullied.
Each of these stories happened only in the last year; it's been a constant battle for so many kids who experience it day in and day out. Parents' worst nightmare comes true when bullying continues to reach millions across the nation and all over the world. No one wishes to watch their child go through this pain, to fear their lives, and to suffer in silence as school systems try and fail them, time and time again.
Kindness is an achievable action that starts with awareness, empathy, care, and unity. We each face our own mountain to climb, we are tasked with rough roads ahead. But while we may endure crude and heartless people, we might find the ones that carry us in our times of need and walk with us during the gloomy seasons.
Suicide is never the answer, and that although we each face our own giants, it is not hard to show care and be nice. We stand with Quaden and every single person of any ethnicity, race, gender, sexual orientation, or stage of ability. We celebrate our differences and are bigger than those who persecute the uniqueness of each individual. Living each day is a testimony of strength and bravery.
THE LATEST THINKING
Webisode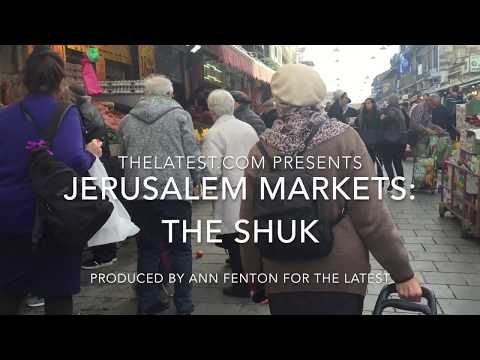 Jerusalem Markets: The Shuk