THE LATEST THINKING
The opinions of THE LATEST's guest contributors are their own.
The Dispiriting State of American Presidential Politics
Policy prescriptions put forth by doddering ol' Joe Biden and the Democratic Party are insane. President Trump's utter lack of self-restraint could end up condemning America to a hapless Biden administration.
On November 3rd voters will decide whether to extend a second term to President Trump or make Joe Biden's longtime dream of being elected president of the United States come true. While we can all be thankful Election Day is almost upon us, it's impossible not to be depressed at the American political zeitgeist.
Democratic presidential nominee Joe Biden is a terrible candidate. The former vice president – who spent a significant portion of the campaign hiding in the basement of his Delaware home – is and always has been gaffe-prone, but Biden's obvious cognitive decline has rendered his incoherent, logorrheic and sometimes vaguely racist blunders more sad and disturbing than comical. Flashing that used car salesman grin and exuding an undeserved sense of confidence from behind aviator shades, Biden has morphed into a political Shooter McGavin sans the talent.

And then there are Biden's policy prescriptions, which have drifted to the hard left during his campaign even as he maintains he's a moderate, the inevitable result of trying to please two masters: the more centrist/mainstream element of the Democratic party and the uber-progressive/far-left wing of the party that wants to get rid of the Senate, abolish the Electoral College and pack the Supreme Court. Add to the mix Biden's being wrong on nearly every major foreign policy issue of the last nearly half-century, and you have a guy who by all rights shouldn't be within sniffing distance of the presidency.
All Trump had to do to cruise to re-election – even in the midst of a pandemic and with the press against him at every turn – was to steer focus on to his Democratic doofus of an opponent, while highlighting his administration's actual triumphs: reducing onerous regulations and signing a tax cut into law that had the (pre-COVID-19) economy going like gangbusters, including record low minority unemployment; a post-COVID-19 economy showing signs of roaring back to life; appointing two, almost three, solid justices to the Supreme Court; facilitating peace deals between Israel and the United Arab Emirates, Bahrain, Kosovo and Serbia; turning Iran into a pariah in the Middle East; destroying the Islamic State's caliphate; and ostracizing China.

Rather than take advantage of a Democratic Party that has embraced lawlessness and keeping the economy shut down (ostensibly) due to coronavirus, Trump has opted to forgo exercising even a modicum of discipline at key moments that would greatly benefit his campaign. Instead, Trump has decided to say and tweet ridiculous and sometimes incendiary things that take the spotlight – such as it is with the fourth estate's "Orange Man Bad" filter – off the weak and bumbling Biden and his own administration's legitimately impressive accomplishments.

We may be, unfortunately, witnessing Trump snatching defeat from the jaws of victory. We will find out soon enough.
THE LATEST THINKING
Webisode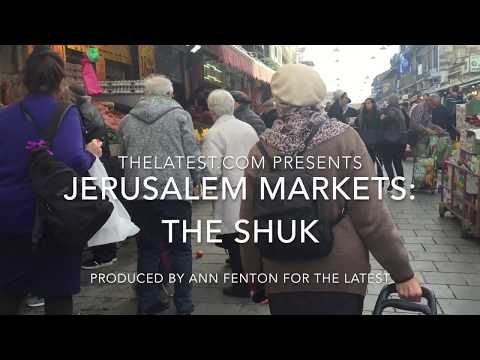 Jerusalem Markets: The Shuk