THE LATEST THINKING
The opinions of THE LATEST's guest contributors are their own.
Tent City in a Northern California Walmart Parking Lot Houses 1,000 Who Fled Aggressive Wildfires
Despair and desperation shows on the strained faces of Paradise evacuees who are living in tents with hundreds of others. The conditions are unsanitary with garbage on the ground, heavy smoke in the air and an outbreak of Norovirus.
Just looking at pictures of the aftermath of the deadly wildfires in California sends chills down my spine. Over 1,000 people are living in tents in a Walmart parking lot in Chico, CA.
Joel Angel Juárez took masterful photographs that capture the anguish and horror people are experiencing—misplaced from their homes and living in squalor with the bare minimum. The pictures are vivid and haunting.
To add to the misery, there has been an outbreak of Norovirus which is highly contagious. It's always risky business when many so people are in closed quarters with inadequate facilities for hygiene and a septic technique. These folks are surviving amidst heavy smoke and trash.

There's a photo of a gentle woman-- obviously with a heart of gold-- named Claudia Bennett, handing out homemade muffins in a tin she's carefully holding. She is wise: she said, "For the grace of God, I can be here."
Another picture showed Paradise resident Elizabeth Erle going through donated clothes yesterday after fleeing the wildfires. She said, "That day, it felt like I was going through real-life hell. It was the most terrifying experience that any human being can endure."
My beautiful parents taught me the importance of gratitude. And right now, I'm very grateful to have a roof over my head.
I'm in Seattle. The homeless problem here is an epidemic. Across the street from me, a homeless tent community grew from one tent to about nine. Garbage sprouted up everywhere. I imagine some of the wood laying around was used for framing to create structures. I see first hand what tent cities do to the souls of people. This is not camping, it is chronic deprivation.
Driving to work 2 weeks ago, a young thin woman from one of the tents bolted across the street and then stood dead still- right in the middle of the road in front of my car. I slammed on my brakes. I did not honk. I did not want to startle her and didn't know if her befuddlement was due to a medical, psychological or addiction problem. She looked at me and our eyes connected. I thought, "This could be my daughter." I felt sick.
She did get out of the street and went back to the safety of one of the tents. I was glad to see she was safe. A suicide attempt? Perhaps, but I certainly hope not. Confusion? Certainly. I hope she can get the kind of help she needs.
I pray for the victims of these dreadful wildfires. Some will have the means to rebuild, but others may not. Let's hope that funds can be found so that no one, no matter what the reason, has to endure such awful circumstances, and has a place to go home to.
THE LATEST THINKING
Webisode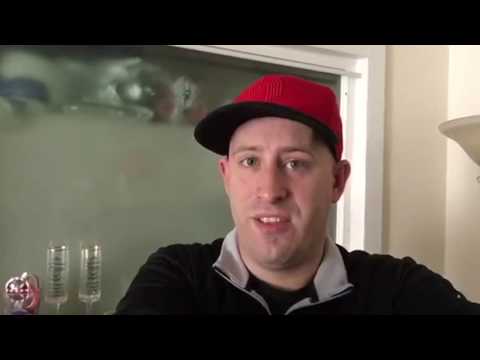 Meet Brian Taylor, Sports Managing Editor at THE LATEST