THE LATEST THINKING
The opinions of THE LATEST's guest contributors are their own.
Teaching Our Kids to Deal With Bullies
Bullying has evolved with consequences not limited to increased teenage depression, violence and suicide. Advocating for more laws and school intervention is necessary, but we can't limit our fight to advocacy because bullies will always exist. Teaching children to deal with them is imperative.
Bullying has escalated over the years with consequences leading to increased teenage aggression, depression and suicide rates. More than one in five kids reporting bullying according to staggering 2016 numbers from the National Center of Educational Statistics.
The definition of a bully is, "A person who habitually seeks to harm or intimidate those whom they perceive as vulnerable." Bullies can work alone or in groups.
Advocating for our children is confusing at times. Many remember a bully blocking a school path for lunch money. Many scrawny kids were stuffed into gym lockers. Teasing occurred rampantly for most regardless of what clique you belonged.
But this isn't the bully-world our children live in; social media has raised the stakes. The impact is a culture that makes rumors reality, insults permanent and shrinks the world for kids unable escape the onslaught. Where once a kid might simply look forward to moving away for college for an opportunity to start over, today's bully's can easily follow and continue to torment. Essentially there is no escape.
How can parents effectively advocate for their children while still allowing development of valuable skills only learned through difficulties experienced growing up? Isolation isn't the answer. We don't want our children to leave the protection of school only to realize that the real world isn't so safe.
Kids can overcome bullying by:
Developing positive teasing environments. Teasing is one of the most common forms of bullying but not all teasing is bullying. Some teasing strengthens affectionate relationships. Distinguish the difference between affectionate and hostile teasing.
Learning to diffuse bully situations and when to ask for help. Understand school policies on bullying. Learn to dismiss, walk away and even agree with a bully to diffuse the situation. Confrontation feeds the bully beast.
Having parents model smart social media usage with privacy settings and smart sharing. People feel greater freedom on social media to say and do things that are otherwise perceived as inappropriate in real life. Inappropriate pictures shared in private in a digital world rarely stay private. People also feel emboldened to "say it as it is" without tact and often without all the facts before making a judgment.
Establishing communication with parents about life's little grievances. Letting your kids know you are listening keeps lines of communication open. Your childhood and adult experiences can be a valuable resource for them to learn positive coping mechanisms.
Taking action when behaviors begin to change. If your child starts dressing differently, is missing school or avoiding certain activities, talk to them and develop a plan to tackle the issue.
Challenging your child to help someone who they feel is being bullied. Being part of someone else's solution goes a long way to learning how to deal with bullies they encounter.
Regardless of school policies and the many laws that exist, bullies will always exist. Teaching our children to rise above bad behavior ultimately builds their own esteem and value.
THE LATEST THINKING
Webisode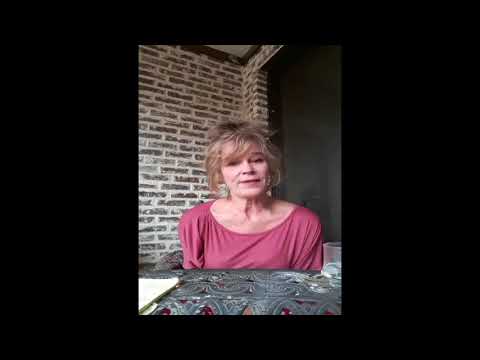 Meet Tammie Wilson, Director of Administration at THE LATEST