THE LATEST THINKING
The opinions of THE LATEST's guest contributors are their own.
Suicide and Mental Health
This week two social figures have passed away from suicide. I think this is an important moment to talk about mental health in the United States.
Suicide is the 10th leading cause of death in the U.S. and the third cause of death for 15- to 24-year-olds. Because of this, I think that it is often skewed that teenagers and young adults are the most at risk to commit suicide when that is not necessarily the case.
Suicide rates for females are actually the highest in 45- to 54-year-olds and 75 and older in males. It is important to bring up because there are a lot of misunderstandings when it comes to mental health. For example, it isn't just the recluse in the corner that often gets associated with depression; it can be anyone — someone who is popular, successful and/or famous.
What about the other 103 lives that are lost a day due to suicide? And that's only successful suicides; there are hundreds more attempts every day. Even though their stories haven't graced the front pages, they are still important to acknowledge.
There are two major issues regarding mental health in the States. First is access to care. I think that there needs to be more outreach for older populations. Most mental health awareness campaigns are in schools, and once you graduate from college, the resources that are available to you drop drastically.
Because of this, only about half of adults with depression receive treatment. There is also a lack of access to care due to costs and disparities in insurance policies. Insurance only covers therapy sessions if you have a certain diagnosis that is reached by checking a certain number of boxes. That means that people on the verge of that diagnosis or that might not have a condition but could still benefit from help, as a preventive, can't get it covered.
Psychiatry, like many medical fields in the U.S., has started to be dominated by drugs. In my mind, prescriptions don't fix everything and should be used more as a last resort than a welcome present. They are depended on too much as the solution, when in reality they are only treating the symptoms of the problem and not the root.
This leads me to point number two: It is also a cultural problem. There are reasons that suicide rates vary so greatly between countries and within certain populations. There is a huge cultural component of mental health that fosters an environment of anxiety, depression and stress. The World Health Organization claims that suicide rates have gone up 60 percent in the past 45 years, which means something has had to change in the last decades to contribute to that. Technology, social standards and social media can all be factors, as well as a lack of social acceptance as LGBTQ and Native Americans have among the highest rates of suicide in the U.S.
Hopefully, if we start to treat the roots that lead to mental illnesses or other events that might trigger a suicide, then we can also start to reduce in the number of people who take their lives every year.
THE LATEST THINKING
Webisode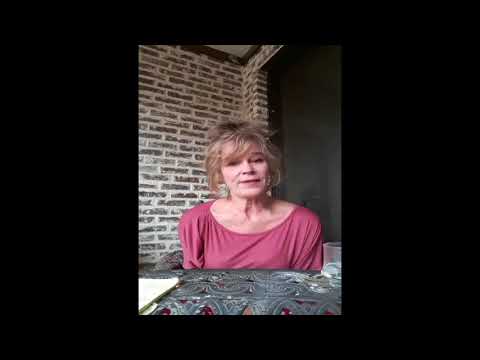 Meet Tammie Wilson, Director of Administration at THE LATEST