THE LATEST THINKING
The opinions of THE LATEST's guest contributors are their own.
Studio Behind Wallace and Gromit Creates a Movie with Modern Backbone
The claymation studio brings audiences a joyful flick packed with detail and modern flare.
New to Netflix, A Shaun the Sheep Movie: Farmageddon, from the creators of classic characters Wallace and Gromit, is a delightful return for the studio after a five-year absence from the character. While this movie is intentionally aimed at younger audiences compared to the universal appeal of Wallace and Gromit, it does something decidedly modern compared to its predecessors. In addition, the studio displays their gained wisdom and skill by mostly forgoing the immature humor often found in children's movies for an impressive showcase of legitimately hilarious character animation.
The film begins simply enough as Shaun and his repressed sheep buddies want to have fun around the farm. Their anthropomorphic dog 'overlord,' though, will have none of their shenanigans. He bans all their fun and even prevents them from eating pizza. Dismayed by his restrictions, Shaun wanders into a barn where he discovers a toddler-like, floppy-eared alien, stranded on Earth and trying to get home à la ET. From there, the plot writes itself as Shaun helps the little alien get back home, complete with a suspicious government tracking them.
The government antagonist appears to be non-binary — a huge step for a children's film to make. Although later shown to be more clearly female via sparkly eyeshadow and eyelashes, she remains linked to this group with a crisp suit and short hairstyle. Her Spartan character design conveys her personality, along with possible hints of progressiveness by the studio, with remarkable efficiency. In an additional new turn for the claymation studio, several scenes are made to make her sympathetic. While not new to cinema and admittedly not original in its execution, it is nevertheless refreshing to see Aardman Animations take their antagonists beyond being purely one dimensional. The fact that she's hinted at being a non-binary character in a children's film makes her memorable.
While it is unlikely this film will be as unforgettable as Aardman's other works, Farmageddon has the creators subtly flexing their animation muscles in astonishing ways. They showcase remarkable attention to character animation and character detail. A robot fumbles with a sticky evidence bag in a few seconds that become the film's funniest due to how the scene conveys the robot's flustered personality. While weight in animation is notoriously difficult to pull off properly, Aardman does it flawlessly as the rule-abiding dog following Shaun's adventures gets on the wrong end of a bucket of glue. In addition, there's an astonishingly realistic pout, made remarkable upon considering how this film was painstakingly crafted.
A Shaun the Sheep Movie: Farmageddon is a predictable yet cheerful film filled with more attention to detail than it really needs, but that is what makes it stand out. It's a cotton candy type of film, sugary and enjoyable, while a character representing the LGBTQ+ community gives the film a modern backbone.
THE LATEST THINKING
Webisode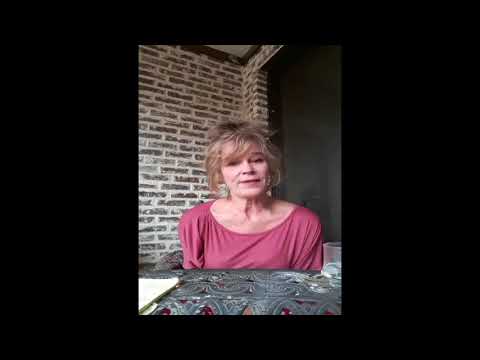 Meet Tammie Wilson, Director of Administration at THE LATEST