THE LATEST THINKING
The opinions of THE LATEST's guest contributors are their own.
'Stuber' Is an Action-Comedy Movie With a Twist
'Stuber' presents a new look at a tired trope.
Stuber, now on Amazon Prime, is an unusual action comedy movie. It takes the buddy cop formula and turned it on its head in a truly unexpected way.
Officer Vic Manning must hunt down a killer — except he uses an Uber driver to track him down. Right off the bat, it's an odd premise and the movie doesn't misuse that idea.
Too many movies to count follow the familiar formula of opposite people forced to work together. They don't like each other a lot of the time because the plot demands it. But in this movie, character dislike and conflict is driven from just that: character.
This film's biggest strength is its witty dialogue and character interactions between hardened Vic and the innocent, naive Uber driver, Stu. What makes their interactions so interesting is they're a combination of plot and character into one. Vic Manning and Stu are forced to rely on each other in a really interesting way because Vic is heavily vision-impaired for most of the movie. Stu must be his eyes; it's an intriguing difference to see a small, nervous man leading around a muscled hulk of a cop, who must squint to see. Every time they are forced to stick together, the reasons stem from their conflicting personalities. Even Vic's impediment is because of his impatience.
The writers definitely knew what they were doing with these two and that is where the film succeeds. As the plot tension rises and they get closer to catching the killer, they both learn from one another and grow as a result in hilarious ways.
Stu, in addition to being innocent and naive, is very observant. Every word of Vic's has been internalized in his own innocent way to spit back at the cop during a funny, heated argument scene. They are "opposites attract" in an unusual way; when they have to rely on each other, their personalities are forced to grow and change as a result of that circumstance. In the beginning, they couldn't care less about each other or their lifestyles. By the time the movie reaches its climax, they have grown and changed — organically — which is difficult to claim for other movies. Both Vic and Stu have developed respect and understanding for each other, which is an excellent example for audiences to learn from as well.
In a movie landscaped where so much character development is rushed or told to the audience, or even cut out entirely, the writing and characters of Stuber are a very welcoming change of pace.
THE LATEST THINKING
Webisode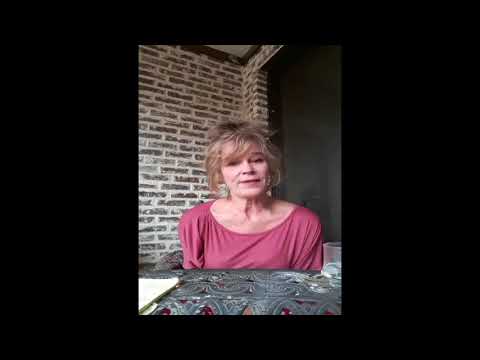 Meet Tammie Wilson, Director of Administration at THE LATEST