THE LATEST THINKING
The opinions of THE LATEST's guest contributors are their own.
Spirited Away is an Intricately-Crafted and Engaging Adventure
This riveting adventure grabs you by the throat and does not let go. Describing it as a must-watch is an understatement.
Newly released on Netflix in the U.K, Spirited Away transcends the term "classic." It is an intricately detailed, deep, and expansive narrative, hand-crafted by a man with the title of living legend — both in animation and cinema as a whole. The film uses terror to hook audiences, simultaneously building intrigue, characters, and its world. This terror is conveyed through meaningful dialogue and layered action, grounding the film's setting in engaging and relatable emotion.
A bratty, over-reliant young girl named Chihiro is separated from her parents when she is trapped inside a magical world. In order to survive, rescue them, and escape, she must battle through the onslaught of terrors in a dictatorial bathhouse — and, of course, change as a result. Masterful character development intertwined with well-written themes such as bravery and selflessness are starkly contrasted against the language of understated terror used by the denizens of the bathhouse. They don't care about humans, in fact, they might even be a delicacy there.
Chihiro must secure a job to survive, and that means confronting the bathhouse's owner. Yubaba is a gigantic witch, her office bursting with sickening opulence. Bejeweled doors, rich colors, and piles of wealth are used to intimidate and alienate Chihiro and the audience. Subtle terror through environmental storytelling raises the stakes. In a battle of wills, Chihiro's desperate single-mindedness clashes with Yubaba, a creature of casual inhumanity and viciousness. Not once but twice she strips away Chihiro's freedom and identity, stating as a fact that if she doesn't work hard she will meet the same fate as her parents, who were transformed into mindless swine as punishment for earlier actions. Or, Chihiro could simply be worked to death. Yubaba doesn't care; her immense distaste for humans and casual propensity for violence, shown both through dialogue and action, immediately establish her as an antagonist to be reckoned with.
Chihiro's multilayered development is, in part, so well-deserved, and exciting to watch because of the terrifying situations she constantly faces. Living in an environment of constant danger; meeting beasts who are loneliness and avarice incarnate; witch apparitions who threaten to rip her mouth out for disobedience; free-falling through the dark, massive industrial insides of the bathhouse at her most emotionally vulnerable; beset by doubt-filled nightmares — a pantheon of challenges drown her, steeping the magical world and its inhabitants in unforgettable identity. Vivid colors, intricate backgrounds, and miniscule animation details bring the bathhouse to life. It is world-building at its very finest.
Horror films are fundamentally different from those which use subtle terror as part of its narrative. Modern horror films unsettle and scare through abruptness, or atmosphere if they're lucky. Spirited Away uses a gradation of fear juxtaposed with universally righteous themes. The film is a magnum opus, defying even the notion of animation being exclusively for children as it explores the variety and depth of human nature.
THE LATEST THINKING
Webisode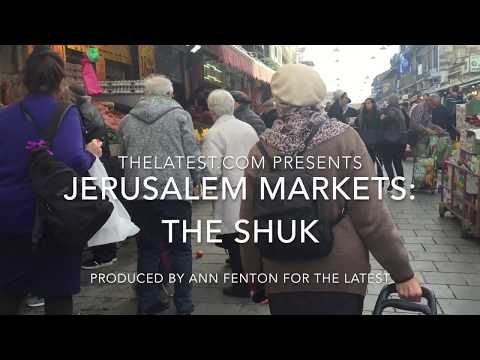 Jerusalem Markets: The Shuk