THE LATEST THINKING
The opinions of THE LATEST's guest contributors are their own.
Soul Music at Lincoln Center
Lincoln Center is known mostly for classical music and opera, but in the summertime other genres such as neo-soul also get air time.
Lincoln Center in Manhattan is a world-renowned music and performing arts hub, best known for its many ballets, operas, classical music and jazz concerts, and to a lesser extent, film festivals and other arts. But in the summertime, it is also home to Lincoln Center Out of Doors, a lively collection of free shows featuring other music and dance genres.
Saturday evening, July 27, we saw two wonderful performances at Damrosch Park, part of the Lincoln Center campus, and part of the Out Of Doors festival: the Black Pumas and Lee Fields & the Expressions played to crowds both enthusiastic and curious. My family and I practically raced to Lincoln Center after dinner in order to see these two groups.
The Black Pumas played a half-hour set, featuring their soulful rock songs such as "Colors" and "Black Moon Rising." Lead singer Eric Burton and lead guitarist Adrian Quesada, along with five other band members, sounded like an intense and excellent merging of late 1960s soul and 1970s funk-rock, with enough modern touches to be more than relevant. I was so thrilled to see them live; I first heard them on the radio a few months back on WFUV and knew they were special.
They were followed by Lee Fields and the Expressions. Fields is a veteran soul singer who got his stage start as a teen in the 1960s. His band includes guitars, bass, keys, two brass musicians, drums and percussion. They played an hour-long set spotlighting songs from their latest album "It Rains Love." Fields wore a stunning pink sequined jacket and showed off his superb vocals and stage presence, while his band played a tight set behind him.
I first saw Fields when he spoke at the public memorial service for the late singer Sharon Jones, at Brooklyn's Brown Memorial Church in December 2016; it was good to see him in a much happier venue this time around.
Other singers and musicians graced the stage afterward but I came specifically to see these two groups and was so happy to experience their live shows. Soul music may have had its best-known years in the 1960s and 1970s, but it is still a force in the music world. And the live performances are the main attraction, even if the recorded music is important. These two acts are not huge names and aren't in heavy rotation on the Top 40 radio stations, but they do well on tour. If the Lincoln Center crowd was any indication, the Pumas and Fields attract fans of various ages, of several races and ethnicities, and span the fandom of rock 'n roll, funk and dance music.
And free shows staged in major venues encourage audiences to give less-familiar performers a chance. Lincoln Center Out Of Doors is an annual festival that brings together all kinds of New Yorkers to experience live music and arts. It opens people minds. It pushes audiences to expand their comfort zones. It rocks.
THE LATEST THINKING
Webisode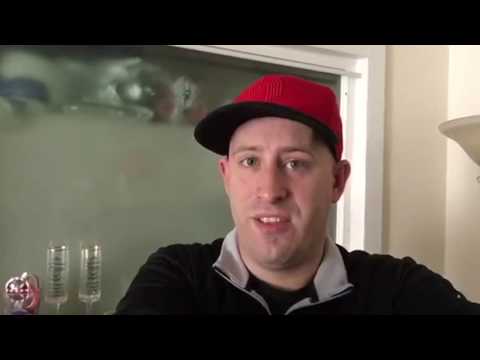 Meet Brian Taylor, Sports Managing Editor at THE LATEST