THE LATEST THINKING
The opinions of THE LATEST's guest contributors are their own.
I've never been one to participate in New Year's Resolutions, but there is some satisfaction in thinking about what you would like to accomplish in this new year.
I understand the urge for people around the world to scream from the rooftops each January 1st, "New year, new me!", but we know this sentiment is often hollow and followed by only a week or two of real action. The record number of gym sign-ups in January that often dwindle in February and then settle back to their regular numbers in March is a clear indication of the lack of commitment and dedication to "resolutions" each year.
On the other hand -- if you are someone that celebrates holidays in December, be it Hanukkah, Kwanzaa, Christmas, or Winter Solstice, you may have spent most of the past couple weeks indulging in comfort foods, spending time with family (maybe not this year!), and relaxing. While I believe that taking a break in December from our normal stressful lives is a wonderful thing and can give energy and vigor to our lives come January, every year I find myself wanting to get back to focusing on my health and wellness once December is over. This year is no different!
As I head into 2021 and my twenty-seventh year, I find myself seeking clarity and calm. I learned so much over the past year about myself and about the world that I want to bring into this new year. I don't want to fall into old habits and although I won't be participating in a January weight-loss/fitness/diet/etc. challenge, I will be doing a few things in January to start my year off right.
I have always wanted to do yoga to improve flexibility, balance, and mindfulness, but I've always struggled with consistency. I am challenging myself to do yoga at least a few times a week this month. I think setting an intention that is short (like for one month) is much more attainable than saying: "I want to do yoga more in the new year". If I can create a consistent practice this month, I'll be more likely to continue it throughout the year.
I am starting a new job at a new company this month and I want to go into it with energy and optimism. I am excited for this change and I am excited that I have taken this year to really figure out where I want my career path to lead. This goal is definitely less specific, but I want to improve my workspace and work habits at this new job. I have fallen into the work-from-home trap of often wearing pajamas all day and not putting any effort into my appearance, which in turn makes me feel terrible!
Lastly, I wanted to set a writing goal for myself. I did the November writing challenge and I want to do something similar in January. I am challenging myself to write a few days a week every week this month and I'm not going to set a word goal because I want to focus more on quality.
Happy New Year!
THE LATEST THINKING
Webisode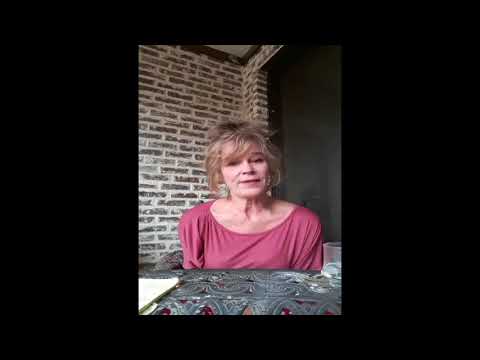 Meet Tammie Wilson, Director of Administration at THE LATEST