THE LATEST THINKING
The opinions of THE LATEST's guest contributors are their own.
Safety at Home is a Personal Choice
You choose how safe you want to be within your own home. Many of my articles have focused on hidden and common hazards within the home so you and yours can be safe. Make the right choices!
As an advanced life support EMT, I have attended many continuing education classes with other emergency responders, including 'professionals' that included administrative staff of our city fire department.
The purpose is to ensure we are all current with protocols and to refresh knowledge and skills we need during a call. For this particular evening class, we were starting a bit late to give the EMS division director and his paramedic brother time to 'show up.'
Shortly, one brother came in with a cast and crutches. He apologized for being late and stated that his brother was parking the car. A couple of minutes later, his brother walked in with a cast and sling on his arm. There were no reports that day of anyone being injured during a call so some brave soul finally asked, "OK, what happened?"
To provide the short version of the story, the two brothers were replacing roof shingles. One was climbing the unsecured ladder with a load of shingles and the ladder fell backward just as he got to the roofline.
The brother on the roof heard yells for help along with certain other flowery vocabulary but he had no ladder to get off the roof; he decided to jump down to help his brother. One broke his leg and the other broke his arm. Imagine the need of the EMS director and a paramedic having to call 9-1-1 for an ambulance response for both of them!
Just because some people 'do' safety for a living doesn't mean they are always doing safe things. So, consider those who aren't 'professionals' who make an unsafe or unwise choice and experience a life-altering injury.
Whether it's a fall from an unstable ladder or down cluttered stairs; whether it's leaving a burner on with overheated grease in a pan or slipping on that spilled gravy residue on the floor; whether it's experiencing the pain of a weed-eater line cutting a bare foot or the burn from a cleaning solvent because we weren't wearing gloves.
All of these examples are 'should have knowns' but too often we're OK playing the odds thinking we can challenge death itself by making an improper or flawed choice.
The choices we make may, at the time, seem rather insignificant, especially if nothing bad happens. That usually makes us bolder to do the same stupid thing again or even try something more stupid. After all, nothing can happen to me, right?
The example we set for our family is more than just 'being stupid.' That example will flow right through our genes and into our kids' genes, setting them up for playing the odds, as well.
We have a responsibility to our family and defying the odds that could result in a life-changing or life-ending event will also change our finances, our quality of life, our lifestyle, our stress, and our pain level during what we hope will be a 'healing' or recovery time, if we are so fortunate.
THE LATEST THINKING
Webisode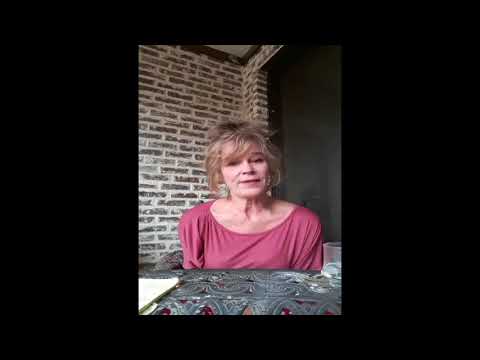 Meet Tammie Wilson, Director of Administration at THE LATEST