THE LATEST THINKING
The opinions of THE LATEST's guest contributors are their own.
Reflecting on Donald Trump's Executive Time
Donald Trump spends the majority of his days potentially doing nothing. This brings up a lot of thoughts...
It was recently reported that Donald Trump spends around 60% of his time in the White House doing nothing. His daily schedule for the past three months was recently leaked to Axios, and it revealed that Trump allotted about 100 hours a month to "Executive Time."
As a reminder, we learned roughly one year ago that Executive Time is a designation for the special time of day where Trump just kind of hangs out. It's usually from 8 a.m. to 11 a.m. but it can be found in other parts of his schedule. During this time, he can be found tweeting, watching TV, making calls and conducting meetings.
The latter two make it sound like something productive is going on, but it's suspected that Trump uses this time "to make calls and hold meetings that he'd rather not have White House staff knowing too much about in case they leak it." You can defend that by saying every powerful political figure needs that kind of privacy to conduct important business, but with Trump, it raises suspicion. You know, because he's a crook. And he surrounds himself with other crooks. So, yeah...suspicious.
When asked, Sarah Huckabee Sanders put the washer on the spin cycle and said Executive Time was necessary to allow POTUS a creative space that suits his leadership style. This, of course, has "helped make him the most productive President in modern history," according to Sanders.
"Productive" is kind of a head-tilting, eyebrow-raising word here. Like a parent hanging their child's artwork on the fridge, the White House has listed many of Trump's accomplishments on its official website, but when I think about what he's done with healthcare, tax cuts and racism, and because I'm not a fan of his policies nor his agenda, I wouldn't consider there being too much "productivity" in Trump's White House.
But here lies a dilemma: Is it better that almost two-thirds of his day is spent on nonsense? Given my and many others' positions, wouldn't it be worse if he was working around the clock?
Unfortunately, I think this is a true lose-lose situation.
One on hand, bolstering what's becoming more apparent in this country, it shows that the guy at the top can goof around without consequence and profit from those under him. On the other, he could be spending more time working toward accomplishing things that reinforce that notion.
The craziest thing about this is that this isn't even the craziest thing that's going on with Trump, so it's going to get swept under the rug pretty quickly. This refrain is played out, but can you imagine what the Right would be saying if this were the case for Obama or any other Democrat?
People will defend him and say that this is being taken out of context or blown out of proportion, and that important, influential things are going on, but I'll need a lot more convincing to get there. Until then, enjoy recess, sir.
THE LATEST THINKING
Webisode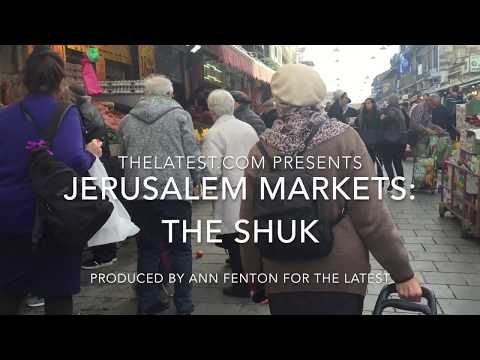 Jerusalem Markets: The Shuk