THE LATEST THINKING
The opinions of THE LATEST's guest contributors are their own.
Random thoughts on the passing scene.
The Super Bowl LV champion Tampa Bay Buccaneers are the new (Tom) Brady bunch.
Speaking of Tom Brady, he is the Old (Tampa) Bay quarterback of the NFL: A classic seasoning that still gets the job done.

Again speaking of Tom Brady, the fact that the legendary quarterback has been on the losing end of three out of the 10 Super Bowls he has been a part of in his otherwise charmed NFL career is what makes it possible to tolerate his existence.
It turns out mindless sloganeering and wishful thinking has no impact on the ironclad rules of economics; in this case, the tradeoffs associated with arbitrary and politically popular hikes in the minimum wage and the like. Just ask the folks who work — worked? — at Ralph's and Food 4 Less in Long Beach, California.
Several journalists have referred to a recent TIME magazine article as claiming a secret cabal joined forces across the country to stop President Trump from being re-elected. Secret? The legacy media and Big Tech openly put their thumbs on the scale for candidate Joe Biden and against President Trump. Also, certain officials brazenly abrogated the role of state legislatures in making questionable last-minute changes to election laws in said states.
He's only been on the job for a short time, but so far he's exhibited leadership, class, empathy and good humor, providing a sense of continuity and competence to Americans during these trying times. Well done, inaugural "Jeopardy!" guest host Ken Jennings.
Anyone using interpretive dance in an attempt to make a serious point deserves to be mocked into oblivion. Certain members of the Chicago Teachers Union obviously did not get that memo.

"Morning Joe" host Joe Scarborough needs to, ironically, switch to decaf if his recent on-air meltdown over President Trump's second impeachment trial is any indication.
Democrats and members of the mainstream media who for years dishonestly claimed President Trump was a Russian stooge are now conveniently mum on President Biden's useful idiocy.
President Trump's unpredictable nature frightened and confused the governments of foreign adversaries like China. President Biden, on the other hand, was and apparently still is a guy the ChiComms think they can push around.
The mainstream media deems it an "overflow facility" for migrant children under the Biden administration. Journalists called it "kids in cages" during the Trump administration.
The conclusions of a new study by New York University dismissing conservative concerns about Big Tech bias can themselves be dismissed as partisan hackery essentially asking people not to believe their lyin' eyes.
With President Trump out of office, CNN and MSNBC have lost their golden — orange, actually — goose.

Circling back — as White House press secretary Jen Psaki likes to say — to Tom Brady, there can no longer be any doubt that he is the greatest quarterback of all time.
THE LATEST THINKING
Webisode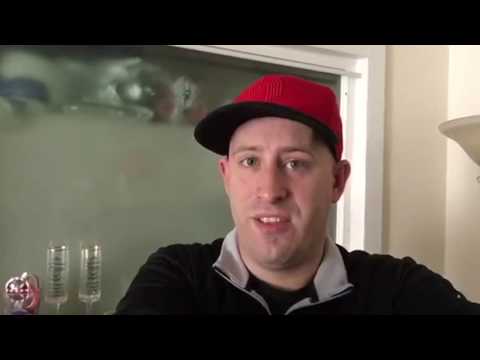 Meet Brian Taylor, Sports Managing Editor at THE LATEST