THE LATEST THINKING
The opinions of THE LATEST's guest contributors are their own.
Random thoughts on the passing scene.
The establishment media portraying Kyle Rittenhouse, 18, as a white supremacist for shooting three white people – killing two of them – during protests last summer in Kenosha, Wisconsin, following the police shooting of Jacob Blake is yet another example of fourth estate insanity.
Brian "The Truth" Williams' announced departure from NBC at year's end is a real blow to the institution of journalism. Said no one. Ever.
Speaking of washed-up journalists who stretch the truth, what's Dan Rather up to these days?
The FBI's "lost" drone footage from the Rittenhouse shooting only adds to the Keystone Cops vibe the law enforcement agency has been giving off for a while now.
The hubby of Vice President Kamala Harris trying to paint her as the victim of unfair criticism demonstrates awkward chivalry in support of a preferred political narrative is not dead.
Speaking of Harris, she is now – according to polling – more unpopular than former Vice President Dick Cheney, a man who once accidentally shot a friend in the face.
Harris recently asked NASA if it could use satellites to track trees "by race" related to environmental justice concerns, thus confirming the veep's status as a dim bulb.
It was good to see Bill Maher call out certain folks for perpetuating the straw man argument that parents don't want black history taught in schools. The reality is parents don't want race essentialism shoved down their kids' throats.
MSNBC opinion columnist James Surowiecki's sanguine take on inflation would not have been written were Donald Trump president under current circumstances.
That the chief Pentagon spokesman said climate change and China pose equal threats to America is another indication of national decline.
The Biden administration is approaching Mariana Trench levels of being underwater.
Former President Trump is so evil – but slow – that he requires a second (non-consecutive) term to impose his autocratic rule over America. At least that's the nonsensical take from an ex-White House official who served under Trump.
Unions are a pox on humanity, this time in the form of forbidding the use of automated cranes that can more quickly unload shipping containers off of massive cargo vessels.
Truck driver Edward Durr spending $153 to defeat New Jersey Senate President Stephen Sweeney is an excellent return on investment.
It seems our leaders, generally speaking, don't want the COVID-19 pandemic to end. Top-down government control – and all the problems that creates and/or exacerbates – has dimmed the enthusiasm of the American people.
America can land rovers on other planets. Yet HBO Max still has no "restart" function.
Now that pop superstar Britney Spears has been freed from her 13-year conservatorship, how long before she has another spectacular public meltdown?
It's rained so much here the last few days that Noah made special guest appearances on local television news stations' weather segments.
THE LATEST THINKING
Webisode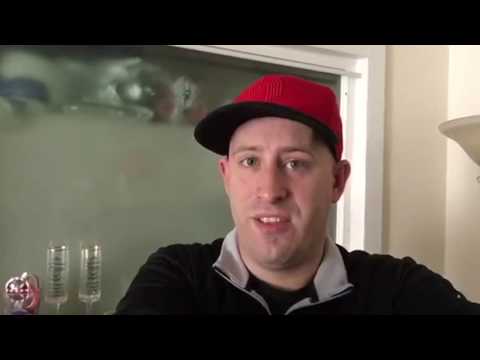 Meet Brian Taylor, Sports Managing Editor at THE LATEST