THE LATEST THINKING
The opinions of THE LATEST's guest contributors are their own.
Random thoughts on the passing scene.
2020 is a mulligan.
When it comes to coronavirus, everyone could use a dose of humility.
New York Gov. Andrew "Poster Child" Cuomo patting himself on the back for a COVID-19 job well done conveniently ignores all the people he condemned to a coronavirus death by sending them to nursing homes.
Skepticism is warranted toward claims made by Mary Trump -- President Trump's niece -- that she has heard the president use the n-word and anti-Semitic slurs. First of all, she makes no such claim in her new tell-all book. Also, it strains credulity to think such a thing, if true, wouldn't have come out when candidate Trump was running for president.
President Trump stirred the pot again by not committing to accepting the results if he loses his re-election bid this November. Of course, candidate Trump said something similar prior to the 2016 general election, and it turned out Hillary Clinton and Democrats didn't -- and still don't -- accept that he won that contest.
Teen Vogue is not a source of credible political commentary, as evidenced by a recent piece essentially claiming sleep is racist.
As actual racism disappears, the surrogates advanced for it become more creative, from microaggressions to implicit bias to white privilege to denigrating admirable traits as racist, until there is the sprawling diversity-industrial complex we have today.
The unease some people feel regarding recent federal law enforcement action in Portland, Oregon, is understandable. There should be oversight of federal activities and intervention by courts if there is evidence of the federal government abusing its power. By the same token, this situation wouldn't be the case if city authorities -- especially feckless Mayor Ted Wheeler -- hadn't essentially allowed Antifa thugs and other like-minded folks to run roughshod over law-abiding citizens.
Chief of Department Terence Monahan is the highest-ranking uniformed member of the New York Police Department. On June 1, he knelt with protesters. On July 15, he was one of four officers injured during protests. There is literally no pleasing the woke mob.
New York City Mayor Bill de Blasio claims there are fewer people in the city's jails than at any time since World War II and that the Big Apple is safer for it, even as violent crime spikes in the city. Which begs the question: Exactly what drugs is Hizzonner on?
The problem with cancel culture is that all too often it ostracizes people -- or worse -- for expressing a conventional point of view that is not progressive.
"Harry Potter" author J.K. Rowling's book sales are down, ostensibly because she has publicly expressed opinions at odds with transgender orthodoxy. Her "Harry Potter" empire has already made her rich beyond the dreams of avarice. In other words, she has "eff you" money, and that means small-minded cancel culture bullies have no power over her.
After a 17-year hiatus, the federal government recently executed three people in one week. Uncle Sam hasn't been this efficient since forever.
THE LATEST THINKING
Webisode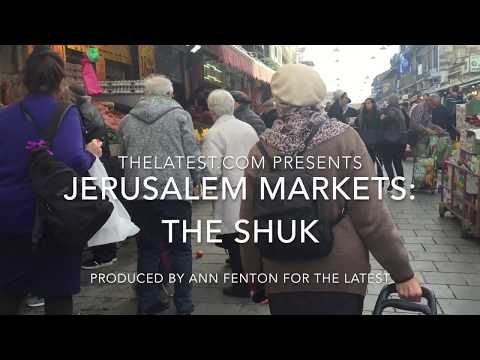 Jerusalem Markets: The Shuk