THE LATEST THINKING
The opinions of THE LATEST's guest contributors are their own.
Random thoughts on the passing scene.
Instead of getting government out of the way and letting the economy roar back to life, President Biden and Democrats are doubling down on more government via massive tax-and-spend plans that will hamper the economy.
Candidate Joe Biden campaigned as a moderate, but the puppet masters controlling President Biden are uber-big government progressives who want the state involved in every nook and cranny of your life.
Vice President Kamala Harris continues her "Inappropriate Laughter" tour of America.

The federal government's messaging on COVID-19 has been confusing, to say the least. For example, vaccines — allegedly the key to life getting back to normal — appear to have had no impact. Policy prescriptions and recommendations from Uncle Sam's representatives and officials seem pretty much the same as before vaccines became a reality.

Freedom's enemies around the world are gaining momentum and forming unholy alliances, while here in America we're coming down with the vapors over imagined slights from cartoon characters and watching President Biden's train of thought derail repeatedly during his first formal press conference.
The left's hyperbolic attacks against Georgia's new voting law — characterizing it as Jim Crow 2.0 and such — undermine any legitimate criticisms progressives may have of the law.

Certain celebrities are threatening to boycott Georgia (again) over the new voting law. It's difficult to take seriously this virtue-signaling redux from folks who operate out of the land of moral reprobates known as Hollywood.

Evidence mounts that racism and discrimination are not the systemic problems the left claims. Rep. Alexandria Ocasio-Cortez has, for example, been reduced to making the absurd contention the word "surge" as it applies to the rush of migrants coming to the U.S. at the southern border is a white supremacist dog whistle.
Chelsea Handler and Al Sharpton, both of whom have railed against due process per the Derek Chauvin trial, are obviously not constitutional scholars.

Martin Luther King, Jr., who advocated for strict nondiscrimination or color-blindness in government policy, would be saddened by Rep. Jamaal Bowman's "soft bigotry of low expectations" for minorities in America.
CNN recently reported there is no way to tell if a baby is a boy or a girl. Never mind we've been doing just that for the entirety of human history.
There is a modern-day golden calf for climate change zealots to worship in the form of a recently erected statue of annoying teen activist Greta Thunberg at the University of Winchester in south England.
Watergate figure G. Gordon Liddy recently passed away at age 90. Peter Griffin of "Family Guy" may have put it best when he asked, "Do you think Gordon Liddy paid for his drinks when he was strangling people with piano wire for the good of our nation?"*

It's ironic that a show called "The Talk" got rid of now former co-host Sharon Osbourne for doing just that.


* It's a joke. Liddy has never been charged with strangling a person with piano wire.
THE LATEST THINKING
Webisode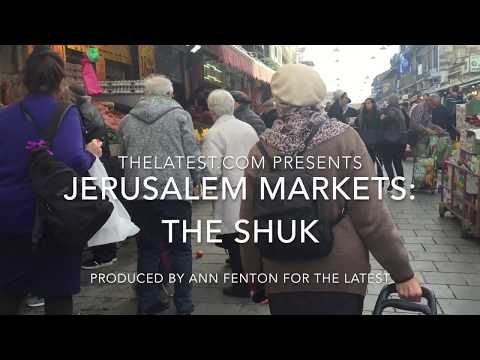 Jerusalem Markets: The Shuk