THE LATEST THINKING
The opinions of THE LATEST's guest contributors are their own.
Random thoughts on the passing scene.
"Black Panther" actor Chadwick Boseman's shocking death due to colon cancer was just the latest kick in the teeth by the godawful year that is 2020.
Mayor Ted Wheeler coming out against the looting, rioting and violence in Portland, Oregon, several months after it started — while blaming President Trump — indicates both a startling lack of leadership and a profound misunderstanding of federalism. If you look up the phrase "Too little, too late," you will see a photograph of Mayor Ted.
Polling must be going against the Democrats on the current turmoil racking certain American cities. How else to explain Democratic presidential nominee Joe Biden suddenly speaking out against the unrest in Kenosha, Wisconsin, and by extension the rest of the country. Likewise, regarding running mate Kamala Harris' weirdly unsolicited and out-of-place declaration of love for America.
Kyle Rittenhouse, 17, illegally arming himself with an AR-15 and then going out of his way to insert himself into a dangerous situation in Kenosha, Wisconsin, was wrong. Also wrong: the armed rioters and looters also looking for trouble in the form of attacking Rittenhouse, who shot and killed two of his assailants.
Leaders of America's major sports leagues and organizations are slow to realize that fans want to watch professional athletic contests as a brief respite from the real world, including politics. Fans don't like being beaten over the head with clumsy, heavy-handed political messages, especially during actual games or events.
There's no truth to the rumor WNBA players threatened to keep playing unless their social justice demands were met.
It's unforgivable in the Age of the Internet that Lara Trump's speech at the Republican National Convention went unvetted.
Listening to speakers and attendees at the Democratic National Convention, it's hard not to conclude Democrats hate America, viewing the nation as a racist, sexist, classist hellhole ruled by white supremacists.

Not once was the impeachment of President Trump mentioned at the DNC, which is the strongest evidence to date Democrats know the effort was as phony as a three-dollar bill.

Maybe, just maybe, the national response to coronavirus was hampered by the distraction of Democrats' impeachment obsession.

Joe Biden increasingly looks like he was pickled in formaldehyde.

Former First Lady Michelle Obama is one of the most privileged people on Earth. For her own benefit at the very least, she should quit with the ongoing boo-hoo victimhood narrative she is shamelessly weaving.
Scientists should study Chelsea Clinton, who recently came out against "white children of privilege," to gain valuable insight into how someone can be so ridiculously and stupefyingly self-unaware.

House Speaker Nancy Pelosi has indicated Democrats will go after Trump's tax returns even if he is not re-elected president. Sadly, it's not difficult to imagine Democrats being sore winners as such should Biden prevail at the ballot box in November.
Virtue signaling is the emptiest of gestures.
THE LATEST THINKING
Webisode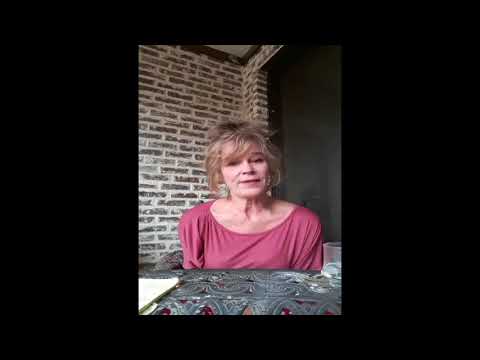 Meet Tammie Wilson, Director of Administration at THE LATEST