THE LATEST THINKING
The opinions of THE LATEST's guest contributors are their own.
Random thoughts on the passing scene.
Futile gestures of the kind engaged in by Republicans at the congressional certification of Joe Biden's Electoral College victory are a form of principled symbolism with some political value. Ironically, those efforts were undercut by protesters and rioters who overran police and breached the Capitol building in an unprecedented assault on the Democratic process.
President Trump is not sticking the landing in dismounting from the Oval Office.
Vice President Mike Pence is to be commended for standing up for the Constitution and the rule of law.
Would it kill state governments to set up a system of in-person paper ballots tabulated by apolitical accounting firms with said vote counts recorded on video?
President-elect Biden's inauguration parade has been cancelled and will be replaced with a virtual version. Combine that with the fact Biden barely left the basement of his Delaware home to campaign, and one gets the feeling America will be getting a not-ready-for-prime-time president on Jan. 20.
Administration of COVID-19 vaccines should have been turned over to private companies that would undoubtedly do a better job of actually getting shots into people's arms, as compared to bumbling state governments.
Look to Los Angeles County to see an example of government rationing health care.
No doubt President-elect Biden and Vice President-elect Kamala Harris are bonding over their shared interest in plagiarism.
Fiscal transparency is apparently on the outs with House Democrats, as the rules package for the 117th Congress states PAYGO will not apply to legislation relating to economic recovery or U.S. efforts to combat climate change.
Carl Bernstein has become a sad parody of himself in claiming just about every scandal involving President Trump is "worse than Watergate."
If her recent obsequiously pro-China New York Times piece is any indication, Li Yuan is bucking for the coveted Walter Duranty Award for Providing Cover to Murderous Communist Dictatorships.
Leftist linguistic lunacy continues unabated in the form of Democrats voting to remove gendered language from the House of Representatives.
From the "better late than never" file is Portland Mayor Ted Wheeler's arriving tardy to the party in finally outright condemning Antifa.
Anti-vaxxer nonsense is coming home to roost, what with the alarming number of U.S. health care workers refusing the COVID-19 vaccine.

Queen Elizabeth's promise of "better days" to come in a brief New Year's Eve message is in sharp contrast to President-elect Biden's talk of our "darkest days" being "ahead of us, not behind us."
Hilaria/Hillary Baldwin's "Soul Man" act of sorts being found out once again illustrates the insidious nature of identity politics. If you believe race/ethnicity defines you as a person, then you are prone to taking extreme and irrational steps to change who you are.
Naming a star for someone via the Star Register is the real-life version of a donation being made in your name to the Human Fund.

May 2021 turn out to be our annus mirabilis.
THE LATEST THINKING
Webisode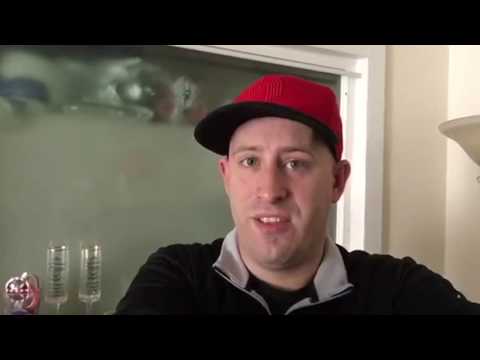 Meet Brian Taylor, Sports Managing Editor at THE LATEST