THE LATEST THINKING
The opinions of THE LATEST's guest contributors are their own.
Random thoughts on the passing scene.
President Trump stepped over the line – again. But this time it was definitely a good thing, as he became the first sitting American leader to enter North Korea.
MSNBC's Joe Scarborough apologizing for the "disaster" that was the first Democratic presidential debate is not quite losing Walter Cronkite on the Vietnam War, but still – ouch!
Did anyone else fear for the country watching the first two Democratic debates in which the candidates promised all sorts of "free" stuff courtesy of Uncle Sam and fell all over themselves in demonstrating who could most reverently genuflect at the altar of identity politics?
Nestlé Toll House recently unveiled safe-to-eat raw cookie dough. What makes real raw cookie dough taste so good is the alleged* risk of salmonella.
The mainstream media didn't hesitate to repeatedly show a photograph of a drowned man and his daughter who tried to illegally enter America at the southern border. What are the odds of the press showing morgue photos of Americans murdered by MS-13 gang members to illustrate the hazards of out-of-control illegal immigration? What about a photo of Kate Steinle on the coroner's slab?
Evidence mounts that facts don't matter to preening moralists whose convictions are contingent upon who occupies the White House. The left's current weeping and gnashing of teeth over kids in cages at the southern border is partisan posing. There was nary a peep from the vast majority of these same folks when children were similarly confined during the Obama administration.

Alyssa Milano's virtue-signaling trip to an immigrant detention center in Florida via a chauffeur-driven Mercedes is a textbook case of an out-of-touch celebrity not understanding the insular nature of her reality. Does the former "Who's the Boss?" star's cloistered Hollywood existence even allow her to feel shame over this failed attempt (she was denied entry) at self-aggrandizing activism?
President Trump joking in Japan with Russian leader Vladimir Putin – an authoritarian ruler who has probably had reporters killed – about getting rid of journalists is bad form, to say the least.

Jimmy Carter must be losing his mind in saying an investigation would show President Trump didn't really win the 2016 election because Russia interfered on his behalf. There was an investigation looking into that very thing. It was conducted by former special counsel Robert Mueller. It lasted nearly two years and cost $34 million. No evidence of criminal conspiracy was found. This story has been all over the news. Also, presidential elections are so decentralized as to make it practically impossible for a foreign power to rig them.
If you dream you have insomnia, do you wake up tired?

The Dalai Lama said President Trump lacks "moral principle." Who knew a holier-than-thou spiritual leader in flowing saffron robes who speaks in fortune cookie-like snippets would turn out to be such a judgmental jerk?



*This writer has eaten a lot of raw cookie dough to no ill effect.
THE LATEST THINKING
Webisode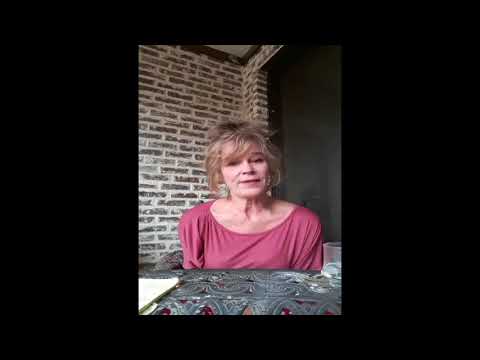 Meet Tammie Wilson, Director of Administration at THE LATEST