THE LATEST THINKING
The opinions of THE LATEST's guest contributors are their own.
Random Thoughts: Non-Coronavirus Edition (Mostly)
Random thoughts on the passing scene, with only a few oblique references – nothing overt – to a certain pandemic.
Bernie Sanders has suspended his campaign, effectively making Joe Biden the presumptive Democratic nominee for president of the United States. In short, a self-described socialist who lives like a capitalist has basically stepped aside for a guy whose brain is Swiss cheese. God help us all.
Dana White, president of the Ultimate Fighting Championship, has allegedly secured a private island to host and televise mixed martial arts bouts during the ongoing craziness. That means his transformation into a real-life – not reel-life – James Bond-like villain is nearly complete. He'll be stroking a white cat on his lap during the UFC's next press conference.
That conspiracy theorists so readily buy into the myth of the hypercompetent government is so very ironic. Think about it.
Predicting the future – especially regarding something new having so many variables – with any degree of specificity is extremely difficult. Don't let anyone tell you otherwise.
Monday morning quarterbacking, on the other hand, is a cushy gig.
There can no longer be any doubt that China is the focus of evil in the modern world. Perhaps we should steel ourselves for a Cold War 2.0 against the would-be Sino superpower.
China was recently appointed to a panel on the United Nations Human Rights Council. In related news, nobody takes the U.N. seriously.
By and large, members of the mainstream media become strangely incurious when a prominent Democrat is accused of sexual harassment or worse.
In a similar vein, actress Alyssa Milano recently discovered the importance of due process now that her preferred (Democratic) presidential candidate is theoretically in the #MeToo crosshairs. Don't look directly at the blazing hypocrisy, or risk it melting your face off like the Ark of Covenant did to the Nazis in "Raiders of the Lost Ark."
More people should be tested…for Trump Derangement Syndrome.
Current events have exposed the folly of so many Americans getting their health insurance via their employer. Thank you very much, anachronistic holdover from World War II-era wage and price controls.
When it comes to spending taxpayer money like an inebriated sailor, Republicans and Democrats are pretty much the same.
The federal government is really, really bad at central planning.
A new Inspector General report detailing FISA corruption has been all but ignored by the so-called watchdogs of the fourth estate. Even without current circumstances being what they are, would the mainstream media have reported on it? Being the progressive lapdogs they are, probably not.

CNN's Jim Acosta is a showboating doofus who is not nearly as smart as he thinks he is.
So-called experts often times are wrong, wrong, wrong.
You're navy-ing wrong when one of your country's warships is sent to Davey Jones' Locker by a pleasure boat. That's gotta be embarrassing for the government of Venezuela.
President Trump is right, but cringeworthy. (Hat tip, Facebook friend Robyn K.)
THE LATEST THINKING
Webisode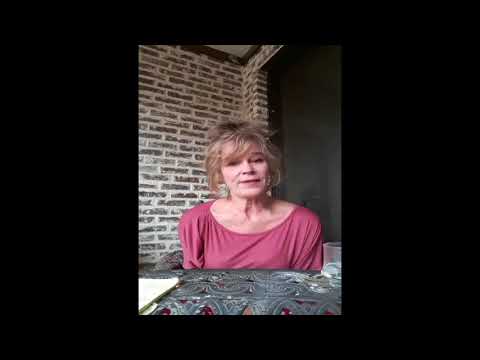 Meet Tammie Wilson, Director of Administration at THE LATEST