THE LATEST THINKING
The opinions of THE LATEST's guest contributors are their own.
Random Thoughts After The Fire At Notre Dame
In the week after the fire at Notre Dame cathedral in France some random thoughts came across my screen. Thoughts about religious monuments and what we make of them, thoughts about different religions. Some of these ideas may be provocative, some may be old hat. Your mileage may vary.
I was surprised at the range of my acquaintances that expressed opinions around the fire at the Notre Dame cathedral in Paris, France. Christians, Muslims, Buddhists and Hindus reacted, some with surprising depth of shock. All that for an ancient pile of stones…

There were of course the few outliers who had to seek conspiracy behind the tragedy, and those who had to shock by expressing joy at the damage to a symbol of colonialism and western history. But these were a vanishingly small proportion. More important, in my mind, were the people who commented on the amount of money that was raised for the reconstruction of the cathedral while money to alleviate poverty could not be found. It was explained that the donors would benefit from advertising brand recognition. Why they would not benefit from lifting people out of poverty and into an income bracket where they would be interested in purchasing luxury brands is a question that probably reflects unflatteringly on our society's values.
President Macron's commitment to rebuild this national monument was greeted by a comment that he might find financing in French arms sales to the Saudi-backed alliance, who used French arms to destroy the old city of Sana'a, itself a UNESCO heritage site. But hey, that is politics.

Christians are celebrating Easter this weekend – commemorating sacrifice, renewal, salvation. Jews celebrate Pesach, signifying liberation, freedom. Muslims are celebrating Shab E-Barat, a time of salvation and forgiveness. This remarkable unity in the three Abrahamic faiths seem not to hold very true, and news of an Israeli conversion of a mosque into a bar and nightclubis just a sample of the conflict between the three fraternal faiths.

Destruction of numerous mosques and interference in Christian churches by a government based on values that are quite different from these three faiths receive little attention.
But let's not start religious wars here. Let us contemplate the value of such religious monuments. At the Boudanath in Kathmandu, one of the most important Buddhist stupas in the region, at the Hagia Sophia in Istanbul, where for 1,500 years Emperors had been enthroned, Caliphs and Sultans had worshipped, tourists in scanty clothes pose for silly selfies. In Flanders, where battlefields stretching back over centuries dot the rich fields, massive churches dominate the skyline – symbols of wealth and political domination by church organizations.

Faith is universal. While the Abrahamic faiths are celebrating salvation, Hindu's are celebrating Hanuman Jayanti in hopes to overcome challenges and hardships, and Buddhists only recently celebrated the birth of Buddha. Perhaps respect of another's faith and its symbols should be a source of tolerance, instead of division?
THE LATEST THINKING
Webisode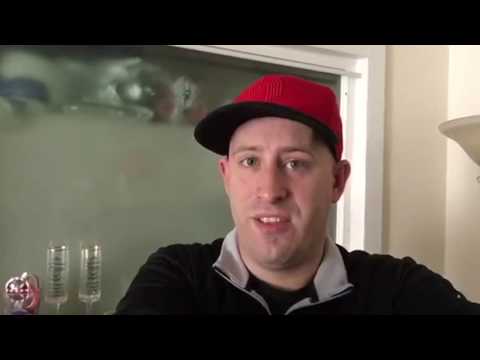 Meet Brian Taylor, Sports Managing Editor at THE LATEST