THE LATEST THINKING
The opinions of THE LATEST's guest contributors are their own.
"Infrastructure" is the latest term progressives are attempting to unilaterally re-define for political expediency.
The word "infrastructure" is defined as the basic physical systems of a business, region or nation. Examples of infrastructure include transportation systems, communications networks, as well as sewage, water and electric systems. But because President Biden is trying to sell his $2.3 trillion spending plan as such to the American people, progressives are stretching the definition of "infrastructure" to ridiculous lengths.

National Economic Council Director Brian Deese, a former senior advisor to President Obama, put it this way: "I think we really need to update what we mean by infrastructure for the 21st century."

Energy Secretary Jennifer Granholm said, "We don't want to use past definitions of infrastructure when we are moving into the future."

Sen. Kirsten Gillibrand was more specific in tweeting, "Paid leave is infrastructure. Child care is infrastructure. Caregiving is infrastructure." She was, naturally, mocked online for her absurd broadening of the definition of said word.

Such semantic shenanigans are part of the president's "Build Back Better" agenda that includes a lot of things not considered infrastructure: aged and disabled care, manufacturing subsidies and family services. In fact, less than 6 percent of Biden's alleged infrastructure package goes to roads and bridges, typically the stuff of infrastructure.
In short, Biden's so-called American Jobs Plan is meant to be a Trojan horse — hence, the semantical sophistry — for a progressive wish list of legislation.

Of course, the left's war on words for political purposes is nothing new. Such linguistic activism can be seen in how the terms "voter suppression," "racism" and "socialism" — hardly an exhaustive list — have been altered and expanded to distort and deter effective discourse.

The definition of "voter suppression" is that of a strategy used to influence the outcome of an election by discouraging or preventing specific groups of people from voting. As the recent kerfuffle over Georgia's modest new election law makes clear, however, the left has been scarily successful in casting any focus on voter identification and security to protect against fraud as voter suppression.

So, too, with the word "racism," its definition having metastasized over time. The word's actual meaning is related to notions of superiority and inferiority based on race. But that hasn't stopped folks on the left from labeling wanting immigration laws enforced, being against slavery reparations and criticizing minority politicians as examples of racism. The acceptance of this linguistic lunacy helps explain, in part, how progressives have, unfortunately, made the institutionalization of race the basis of public policy in the United States.
Finally, we come to the deservedly maligned word "socialism," a system where government controls the means of production and distribution of goods and services, characterized by nationalization of industries and abolition of private property. Socialism's real meaning is why during Bernie Sanders' two presidential runs he and his supporters dishonestly defined "socialism" as all public goods spending typical of government.
To the detriment of the nation, the left is winning the word war.
THE LATEST THINKING
Webisode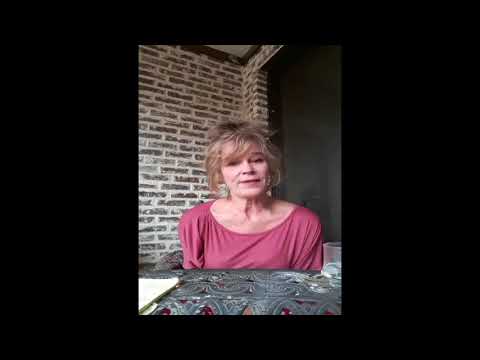 Meet Tammie Wilson, Director of Administration at THE LATEST