THE LATEST THINKING
The opinions of THE LATEST's guest contributors are their own.
The Easter Sunday bombings in Srilanka have claimed 300 lives and more than 500 have been injured. The attackers armed with explosives carried out these attacks in the Srilankan capital and various other cities across the country.
On Easter Sunday, I woke up to some horrific news that brought me a lot of anguish and pain. It was not the Easter Sunday that I expected it to be. The entire day was spent on the internet as a wave of bombings swept across the island of Srilanka. Suspects, investigations, mourning, deaths and coffins is what I got to hear and see. I believe there are more than 300 people dead as of today.
My immediate thoughts were of my friends and colleagues in Colombo and also a few friendly souls who I had met during my visit to the island nation in 2015. Whenever there is terror and death in another country my thoughts also turn to the numerous bombings and attacks that I have witnessed in my birth country, India. The pain and despair that I saw while scanning the television channels resonates with me very well.
I've been thinking about this catastrophic event all week. The actions of some cowardly souls have affected the lives of many across the world: holiday-goers enjoying their last Sunday breakfast and worshippers saying their final prayer. Was this how it was meant to be? Did they know that this was the end?
I'm angry and frustrated as there have been numerous terrorist bombings in the Asian subcontinent. There is nothing worse than the loss of human life in this manner. While there is information stating that there was an intelligence failure, how come these meticulously planned attacks could not be discovered? How were all these developments not monitored if there was information? How did they let this happen to people whose families have now been destroyed? The government has to take responsibility and its people need answers.
The death toll is rising and families mourn the loss of their loved ones. There is once again bloodshed in this part of the world. This is not what we want our future generations to see. We don't want to live in a world which thrives on revenge and extremism. There are a few pictures that I have seen today of a children's mass funeral. There is sorrow and grief followed by anger. Some groups have claimed responsibility; some say it's revenge; and some say the government should have seen it coming.
Well, I see the dreams and hopes of young children and families being laid to rest. There's nothing more to be seen.
THE LATEST THINKING
Webisode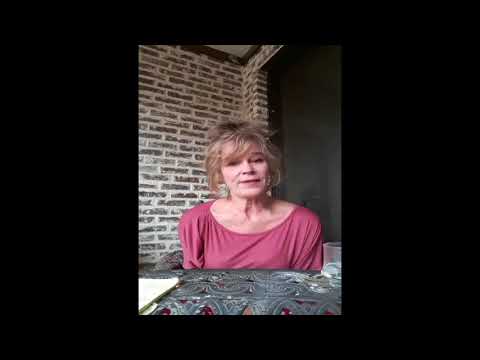 Meet Tammie Wilson, Director of Administration at THE LATEST