THE LATEST THINKING
The opinions of THE LATEST's guest contributors are their own.
A look at which teams are under/over achieving and playoff likelihood.
Now that the NHL is heading towards the all-star break, it's time to take stock of the performances. As usual, all pre-season predictions are out the window and there have been surprises and disappointments. Here's a quick breakdown of the teams, by conference:
EASTERN CONFERENCE:
The Elite - Tampa Bay Lightning are running away with the conference with no signs of slowing, as long as Kucherov doesn't have his usual second-half fade and Hedman's injury isn't too serious.
In the Hunt - The conference is tight from second seed to tenth. Any team that goes on a run can make some noise in the post season. New York Islanders are surprising many, especially with no clear-cut offensive leader. They're about hot goaltending. Should make the playoffs. Toronto Maple Leafs are fighting talent versus ego, and that includes the coach. They'll squeak in, but exit early. Montreal Canadiens are showing how much a top defenseman can impact a team. Expect them to hang around. Buffalo Sabres are showing their true colours and fading fast; won't make the post season. The other teams in the hunt - Columbus, Boston, Washington and Pittsburgh - are perennial post-season applicants and will jostle for seedings.
Bottom Feeders - The loss of Karlsson was devastating to the Ottawa Senators. They don't have a talented young core to build around. Expect a fire sale there. Carolina Hurricanes and the New York Rangers seem to be putting just enough effort in to keep their jobs. New Jersey Devils and the Florida Panthers are disappointments, after promising seasons last year. Philadelphia Flyers and Detroit Red Wings will have to reminisce about past glories for the foreseeable future.
WESTERN CONFERENCE:
The Elite - The top 5 teams have a huge separation from the rest of the pack; any of these 5 can advance to the cup. Calgary Flames are the biggest surprise, but they're not here by fluke. A solid team from goalie out. Winnipeg Jets and Las Vegas Golden Knights are carrying over from last season's success with that core intact. San Jose Sharks were bolstered and rejuvenated with the addition of Karlsson, making him and Brett Burns the most lethal d-pair in the league. Nashville is Nashville - they'll be the first top-tier team eliminated.
In the Hunt - Sixth to thirteenth is incredibly tight, with the standings changing every game, every night. Unfortunately, all of these teams are no match for the top 5. It doesn't matter which of them squeak in. Colorado Avalanche fooled everyone for a bit, but no longer. Dallas Stars and Minnesota Wild appear to be the strongest here.
Bottom Feeders - While the Edmonton Oilers are technically a category above, they are as thin as one-ply at a truck stop. They can't even fire sale for a play-off push as nobody wants their players. Chicago Blackhawks will move up next year, but Los Angeles Kings better get used to the bottom for awhile. Drew Doughty will be moved by year end.
THE LATEST THINKING
Webisode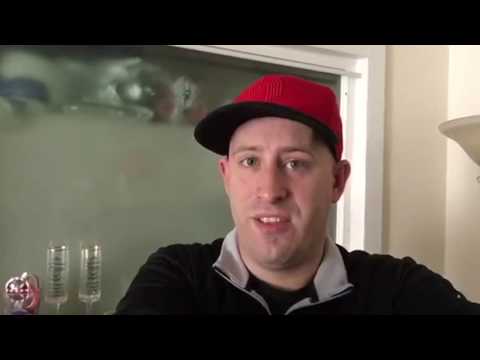 Meet Brian Taylor, Sports Managing Editor at THE LATEST