THE LATEST THINKING
The opinions of THE LATEST's guest contributors are their own.
Nextdoor: Shame Thy Neighbor
Nextdoor is a social media platform which allows you to connect with your neighbors. Like Craigslist, Nextdoor allows you to advertise services, sell goods, report crime and discuss community topics. This sounds great, but what happens when we give in to our inner cyber troll? Nextdoor makes it easy to talk to our neighbors over the internet … but perhaps this isn't always such a good thing.
"Love your neighbor as yourself." Adages about neighborliness — we can find them in the bible, in great literature and on T.V., and yet, in the age of social media, is it really possible to love your neighbor?
Most social media users are privy to its unfortunate flaws. Internet "trolling" is one of the most common social media problems we face today, and many of us have experienced it or are guilty of it. BBC defines "trolling" as "...an established term for people who sow discord on the internet by starting arguments..." Trolling is subtle, destructive and easy. People are much more inclined to sit behind a screen and speak hurtful opinions than to spout them off in the face of another individual.
What does this have to do with being a good neighbor? A lot, actually.
Many social media type platforms are popping up that help people connect with their neighbors. The most popular of these is Nextdoor.
Nextdoor has its merits: Neighbors report crimes, advertise services and discuss topics related to their neighborhood. That said, Nextdoor has also created a platform for users to publicly air grievances against members of their community. It is a commonplace to see internet "trolls" on Nextdoor direct their often intolerant and aggressive comments at the very people they see at the grocery store, pass by in traffic and wave hello to on the sidewalk.
Many people use Nextdoor. Take my neighborhood, for instance: Nextdoor reports that 29% of the households in my neighborhood have an account. Almost one-third of my neighborhood uses this social media network and most of the profiles reveal the user's full name and photo. Despite this, neighbors "troll" one another as if the veil of anonymity still exists.
It is common to see verbal attacks, baseless accusations and public shaming on Nextdoor. Be careful where you park, because you may face public reproach for parking too close to someone's driveway. Find a good gardener, because hedges are a true reflection of your character. Be wary: if someone sees you coming and going from your home too frequently, you might be labeled a drug dealer. While these examples may seem humorous, the sad reality is that they are true. Users attack each other, defend themselves and create a hostile neighborhood.
Even more problematic is that the "trolling" on Nextdoor has no limit. If someone has a complaint to address they will publicly use your name, address, license plate or any other information they can find about you to share their concern. Targets of these posts who have Nextdoor may offer a rebuttal to clear their name, but many neighbors may never know that they are the subject of such hostility.
The reality is this: Nextdoor has many positive attributes, namely the potential to bring people together. However, the nature of social media has created a network that allows people to target others in their community. Too often, Nextdoor fosters animosity and in effect, widens the gap between neighbors.
THE LATEST THINKING
Webisode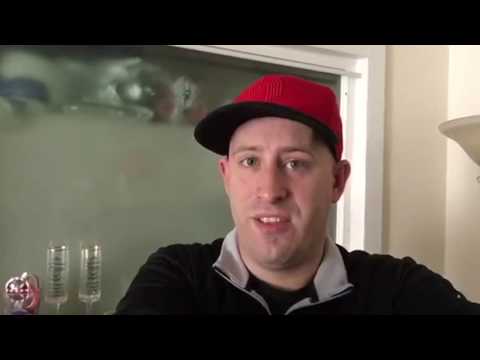 Meet Brian Taylor, Sports Managing Editor at THE LATEST