THE LATEST THINKING
The opinions of THE LATEST's guest contributors are their own.
Netflix's 'Fatal Affair' Fails on Every Level
This infantile attempt at a thriller is as far away from a good film as one can get.
Contrary to its title, Netflix's Fatal Affair is an unexciting, paint-by-the-numbers thriller. It takes the most basic elements of a thriller, lining them up like children's alphabet blocks and expecting adults to be entertained. The overall story is extremely tedious for a movie that's only an hour and a half. At a smaller level, the film completely collapses. Every single character is flatter than paper, and, worst of all for a supposed thriller, there's absolutely zero tension in the entire film.
The story is about a lawyer named Ellie Warren, who must defend herself and her family from a college friend turned rejected stalker psychopath. On paper, this has potential — except that this movie fails to deliver in every single way. Ellie's cheating with David is unmotivated and nonsensical, as the movie shows that she has a loving, balanced and fulfilling relationship with her husband. Because of her too-perfect life, connecting with her becomes impossible and the writers don't even bother to give her an engaging personality. It becomes impossible to make any movie — much less a thriller — around someone in which no growth is possible.
By far the film's worst offense is the antagonist, David. An antagonist is absolutely vital for any good film to succeed. But this film is only a thriller at the most infantile level. And unfortunately, David is just the same. His worst crime, considering he's a murderous psychopath who killed his previous wife, is that he absolutely fails to be threatening in any scene he's in. Alone at a golf course, hefting a club to beat Ellie's husband as the music swells in anticipation, he simply replaces it in the golf cart. Having snuck into their house and in the same room as their daughter, hiding behind a corner with a knife in hand, he does nothing.
In any film, threats need to feel real — but in this, even death is inconsequential. Halfway through the movie, David merely knocks Ellie's coworker unconscious when sneaking into their law firm, and the singular person he does kill — the daughter's boyfriend — has no impact on the story or characters, since their personalities don't exist in the first place.
Not once in this entire movie does a murderous psychopath feel threatening. And that is a very serious problem for a thriller movie to have. It's bare-boned from beginning to end, without an ounce of depth. Ellie's husband has a large shoulder scar that is continually focused upon, but his explanation and the scar itself has no connection with the rest of the story. This is just one example; poor acting, a terrible script and undefined characters infest any potential this movie had like a plague. It was doomed from the start.
So, do yourself a favor and stay as far away as you can from Fatal Affair. With this movie, your heartbeat won't rise in terror any time soon.
THE LATEST THINKING
Webisode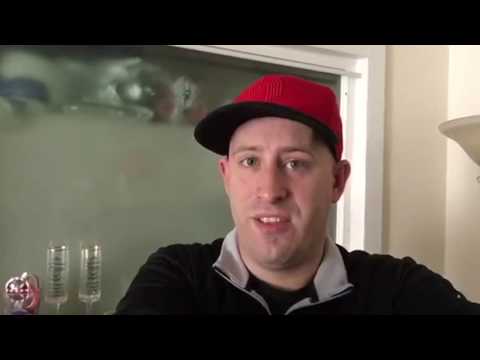 Meet Brian Taylor, Sports Managing Editor at THE LATEST