THE LATEST THINKING
The opinions of THE LATEST's guest contributors are their own.
Need More Proof That Prison Sentences Are Too Long?
As usual, the effect of any prison reform takes a few years before any results can be quantified regarding recidivism. Towards that end, the U.S. Sentencing Commission just finished a study on an April 10, 2014 amendment to the 2011 Fair Sentencing Act. The purpose of the study was to determine if implementation of the amendment had any effect on recidivism, either positive or negative. The results were encouraging.
The amendment in question was called simply "Amendment 3 to the Sentencing Guidelines." It became effective Nov. 1, 2014 and across the board, it lowered the base sentencing guidelines for all drug convictions by two levels. It is now known as the "Drugs Minus Two Amendment." In July, before the amendment took effect, the Commission voted to make it retroactive, meaning prison inmates who were already serving sentences could apply to the courts to have their sentences reduced under the amendment. The retroactive portion of the amendment took effect Nov. 1, 2015.
The study, which was published by the Sentencing Commission just a few days ago, followed 7,132 inmates who would have been eligible for release under the amendment but finished their entire sentences and were released before Nov. 1, 2015. They also tracked 7,121 inmates who received early release after the retroactive portion of the amendment took effect. The inmates released early served an average of 37 months fewer than those who served their entire sentence.
In order to determine recidivism, the Commission looked at every reason an inmate was returned to prison, including committing a new crime, a re-arrest with no case disposition available, and violations of the parolee's terms of release. This last one means no crime was committed and could be something as simple as not being home at curfew or failing a UA. The only exception was minor traffic offenses. The average age of both groups was 41 years old and their criminal histories were matched as closely as possible. In other words, the two groups were as close to mirror images of each other as possible. This was done so that any differences in recidivism rates could not be blamed on differing characteristics.
Among the findings of the Commission in their report was that, over the three year period studied, the average time from release to the act that resulted in a return to prison was 15 months.
Among those who returned to prison, 34.4% of the group that was released early went back for violations of their supervision, while 33.1% of those who served their entire sentence returned for that reason. The recidivism rate by race was also very similar, with 27.1% of early release whites going back and 30.3% of whites that served their entire sentence going back, while 30.4% of blacks in the early release group returned to prison and 30% of the blacks who served their entire sentence returned.
The recidivism rate as a whole? You guessed it. So close as to be statistically a tie; 27.9% of the early release group and 30.5% of those who served their entire sentence.
This seems to say, among other things, that those who had to serve their entire sentence were in prison at least three years too long. How much more could the sentencing guidelines be cut down without recidivism rates climbing? I think it's worth it to find out.
THE LATEST THINKING
Webisode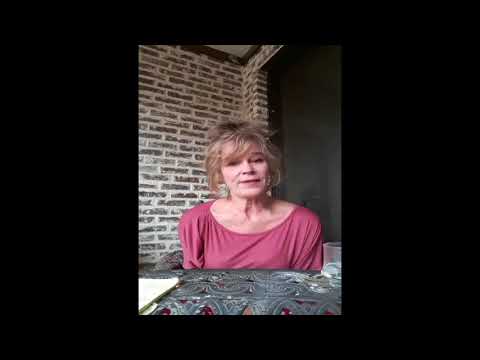 Meet Tammie Wilson, Director of Administration at THE LATEST