THE LATEST THINKING
The opinions of THE LATEST's guest contributors are their own.
Here's What Makes Melanie Martinez Special
Melanie Martinez recently announced that she will finally release her sophomore album, titled K-12, on September 6th 2019 (along with several other surprises).
Melanie Martinez is finally releasing another album!
Since she's far and away my favorite musical artist, for myriad reasons, I am, needless to say, so very excited. After her first album Crybaby released with massive success back in 2015 (it's still on my Spotify rotation), she finally announced that her new album, K-12, will be available on September 6th, 2019 (but of course I, along with her copious fans, am going to pre-order it).
Melanie is special for so many reasons. She doesn't just make an album where half the songs have a redundant message like most pop artists today; she goes one, two, three steps farther than do many artists.
Refreshingly, she doesn't rely on overly-complex metaphors that no one can understand to make her point (one of my biggest pet peeves with music). She takes her deep, dark subject matter and looks at it through immature eyes, or, through the eyes of a "crybaby" (or just a young person). Her songs all have a child-like theme that each perfectly ties together (some of her titles include "Training Wheels," "Tag, You're It," and "Alphabet Boy," for example). The track list for her next album, themed as an entire primary school experience, is no different with tracks titled "Wheels on the Bus," "Show & Tell," and "Recess."
Her first album, Crybaby, followed an entire story of the titular character and included rather dark themes - such as drug and alcohol abuse, botched plastic surgery, mental health issues, infidelity, and more - for such an aesthetically pastel album. She gives a lot of viewers an Alice's Adventures in Wonderland vibe (and even included a song called "Mad Hatter" in her first album) with her beautiful yet highly disturbing imagery in her music videos. These videos, many of which are directed by Melanie herself, definitely make her stand out from her crowd of contemporaries.
In fact, she has already written, directed, and produced the visual component for K-12. She isn't just doing normal music videos like everyone else in the industry, but she has worked tirelessly for four years creating an entire movie to accompany the story and themes in her second album, which will be a linear progression story-wise from her first. On her website, one can find a bundle that includes the new album and the movie together in one (yes, of course I'm getting it!). The trailer is, on-par for her style, weird, disturbing, and beautiful all at once. Check it out here courtesy of Melanie Martinez and YouTube:
Not to mention, she just released her tour dates. Apparently, the tour won't be the usual musical tour either. It will include live theatrical performances acted out in conjunction with her music. Talk about original and refreshing! She keeps surprising fans with amazing, original works of art in all forms and deviates from the standard of what it means to be a musical artist in 2019, which has garnered her a massive amount of respect, especially from myself.
I highly suggest you take a look at Melanie's discography. It's very likely that, between her deep themes, unique aesthetic, and pure dedication to her craft, you'll find something that speaks to you (I know I sure did). The only thing I have left to say about this is... SOMEONE PLEASE TAKE ME TO HER TOUR!
THE LATEST THINKING
Webisode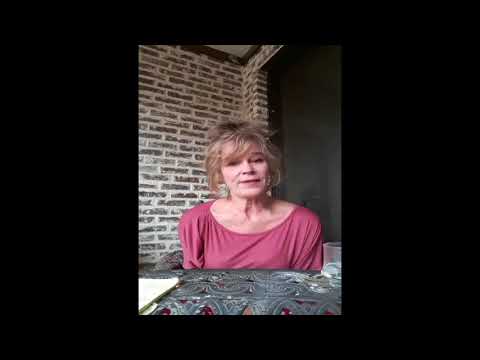 Meet Tammie Wilson, Director of Administration at THE LATEST