THE LATEST THINKING
The opinions of THE LATEST's guest contributors are their own.
Mainstream Media's Sick Coverage of Hydroxychloroquine
The fourth estate's blatantly dishonest reporting on the drug is a symptom of the Trump Derangement Syndrome that afflicts the journalism industry as a whole.
If there's a template for how the mainstream media goes out of its way to cover stories in such a manner as to make sure they are detrimental to Donald Trump's presidency, look no further than hydroxychloroquine, the anti-malarial drug that may or may not be useful as a coronavirus treatment. Whether or not the drug is effective in combating coronavirus – and recent observational studies indicate it is not – is almost irrelevant, as the press was always going to frame the story as a hit job on President Trump.
When Trump first touted hydroxychloroquine – in combination with other drugs – as a possible remedy to coronavirus, the press came down on Trump like a hammer. All across the mainstream media, journalists ignored the fact the president's hopefulness was based on several small studies outside the U.S. that provided signs the drug may help treat symptoms of coronavirus. Instead, the media made Trump, not a medical professional, out to be a snake oil salesman peddling a surefire cure he knew wasn't real.

The New York Times – allegedly the nation's newspaper of record – went with the tinfoil hat-wearing conspiracy theory angle in publishing a piece claiming Trump benefitted from advocating hydroxychloroquine because he owns stock in one of the companies that manufactures the drug.
And who could forget the mainstream media all but calling Trump a killer for the death of an Arizona man fed fish-tank cleaner – because it contained a chemical in hydroxychloroquine – by his wife who is now under investigation for murder?
It turns out journalistic integrity was murdered in the form of many a reporter – obsessively trumpeting super-hard science and only super-hard science – sweeping aside admittedly anecdotal accounts of hydroxychloroquine helping coronavirus patients beat the disease, because doing otherwise wouldn't support the "Orange Man Bad" narrative. For example, the press was eerily silent when Michigan state Rep. Karen Whitsett, a Democrat from Detroit, credited hydroxychloroquine and Trump with saving her life.
But of course reporters were quick to loudly proclaim they were right all along about the drug being useless as a coronavirus treatment based on a Wisconsin woman being surprised at coming down with coronavirus even though she's been taking hydroxychloroquine for nearly 20 years due to lupus.
For those of you still following along, here is the CliffsNotes version of how the media has operated in covering hydroxychloroquine: 1) Numerous anecdotal sources indicating hydroxychloroquine has helped people? Ignore and claim anecdotes mean nothing. 2) Repeatedly note Trump shouldn't be at all hopeful about said drug, as it's impossible to draw conclusions in the absence of comprehensive peer-reviewed studies. 3) Based on a single anecdotal source claiming hydroxychloroquine failed to prevent someone from contracting coronavirus, allege Trump is pushing a drug we told you all along didn't work.

If only there was a drug for treating Trump Derangement Syndrome.
THE LATEST THINKING
Webisode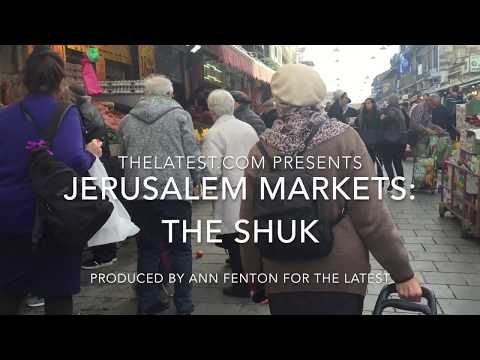 Jerusalem Markets: The Shuk